Our Campuses
Goa's most exciting and innovative school
Casa Frangipani
We love open spaces that allow for spontaneous creative moments. That's certainly what Casa Frangipani has brought to our table at Paradise. As you enter there is a lovely atrium where Harmeett, our Head of School sits. We have often tried to get her a private office but she wants to sit in the heart of the action. As she says 'the Principal's Office – is everyone's office !' Which basically means she's at the centre of everything and knows how we all are. Authority is inclusive and approachable in our school. Not distant and foreboding.
Classrooms at Casa Frangipani are sunny and colourful with outdoor balconies letting in light and Goan charm. We have lightbox tables which you can write on – perfect to share formulas or jot down fast notes. We have nice nooks and corners for kids to have one-on-one's with their teachers. The atmosphere is relaxed, but focused. Our children are bright, independent, well-mannered – and good at handling sophisticated work environments.
This is their school and they definitely enjoy the privilege.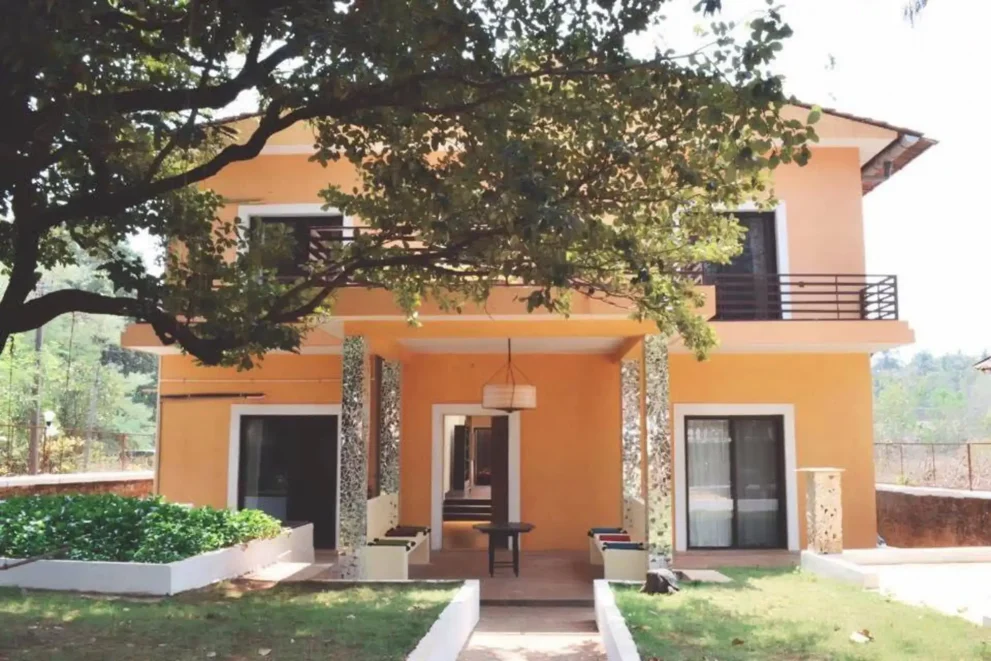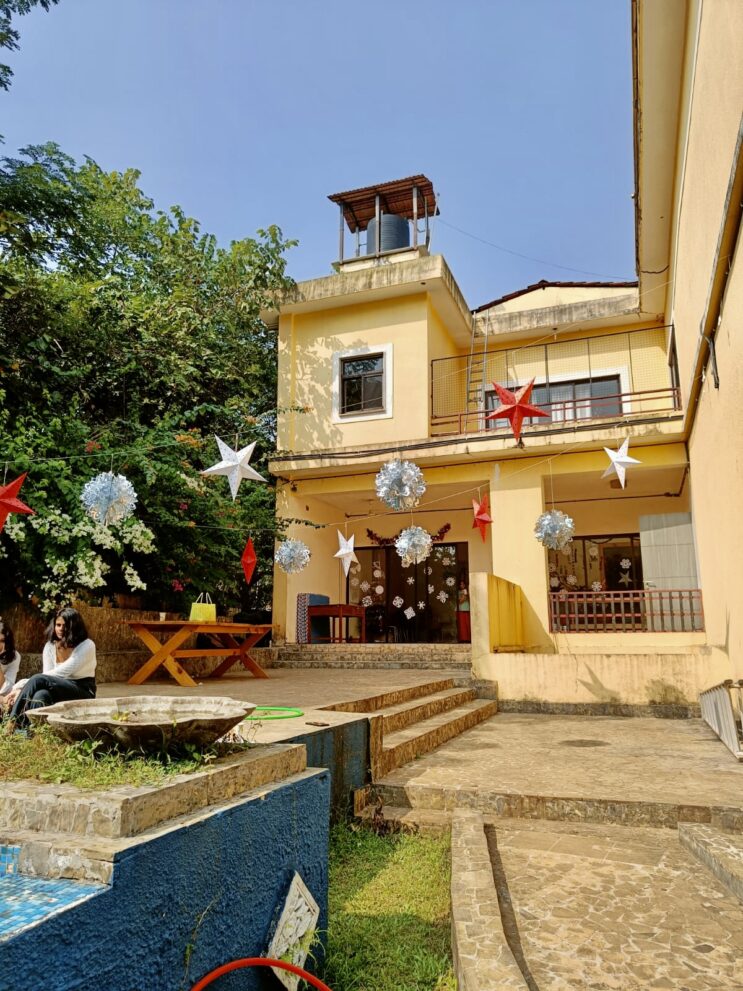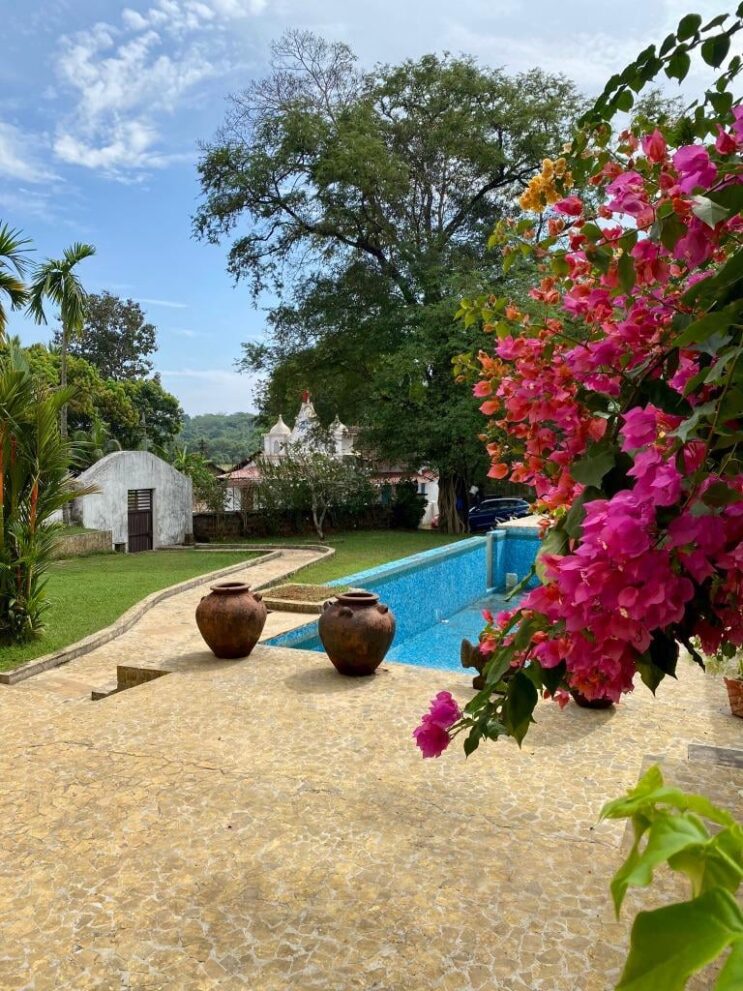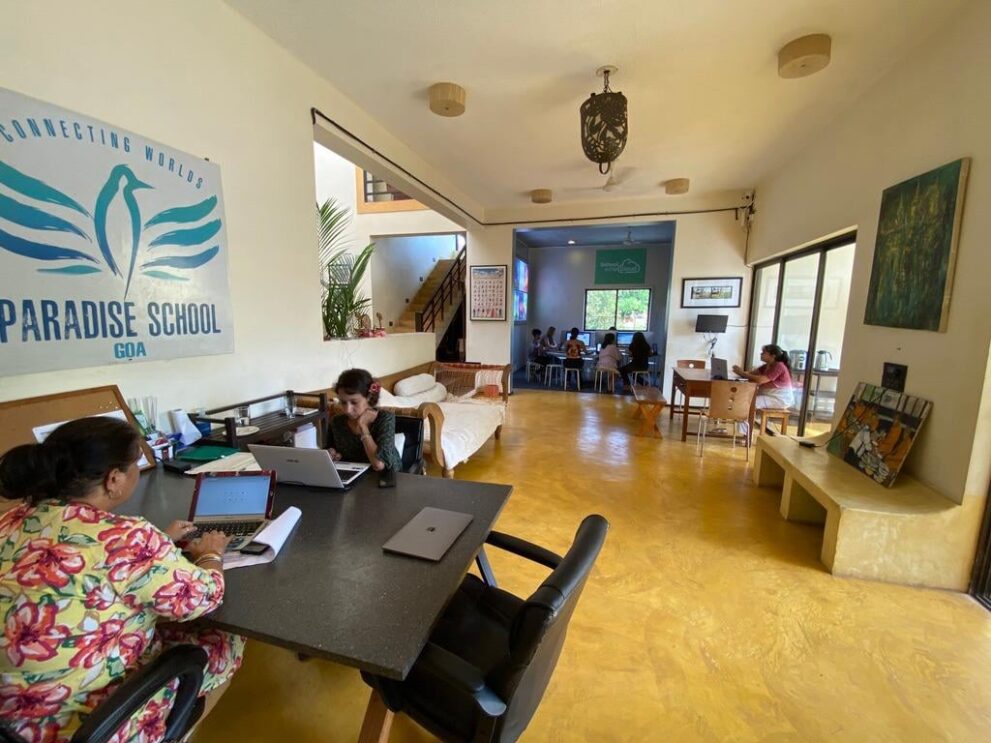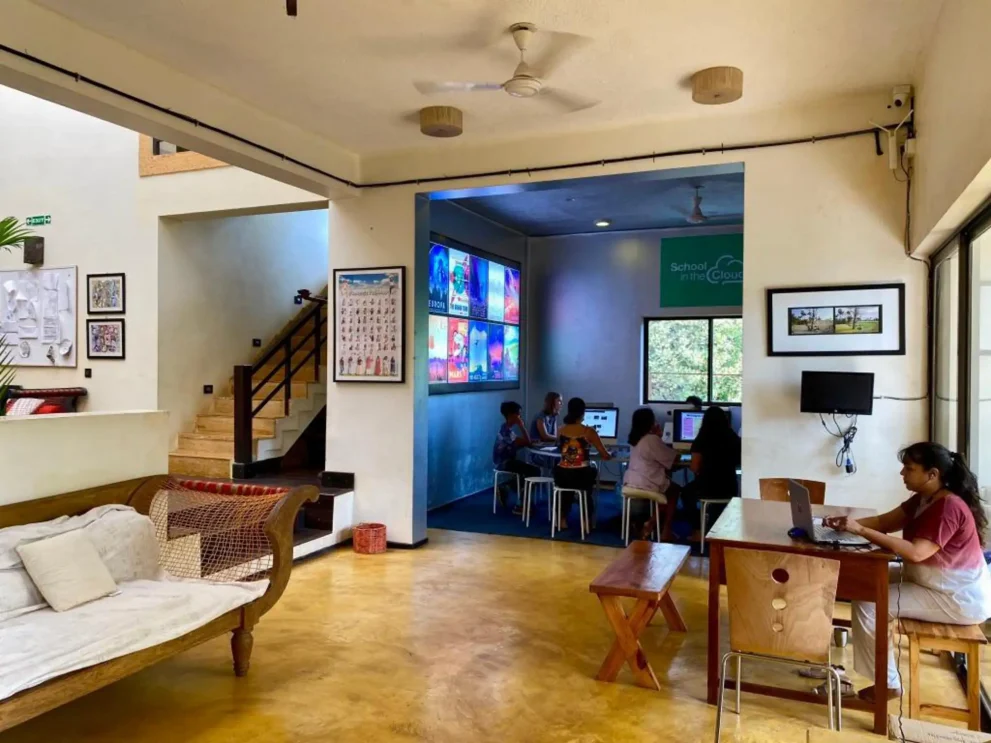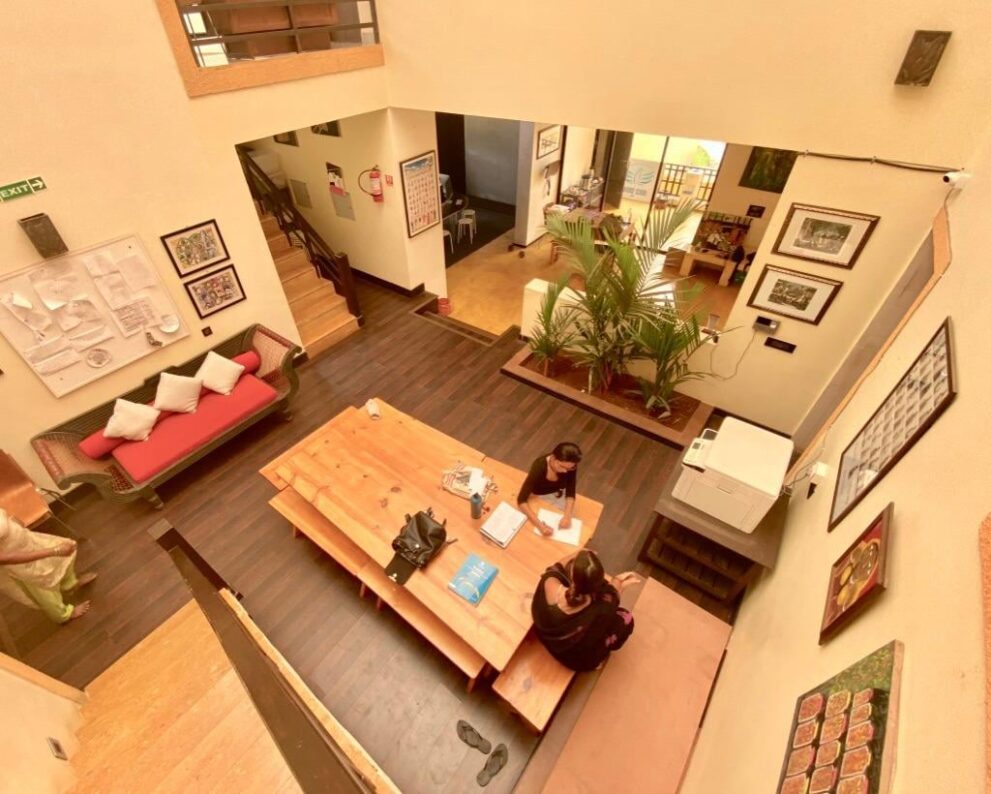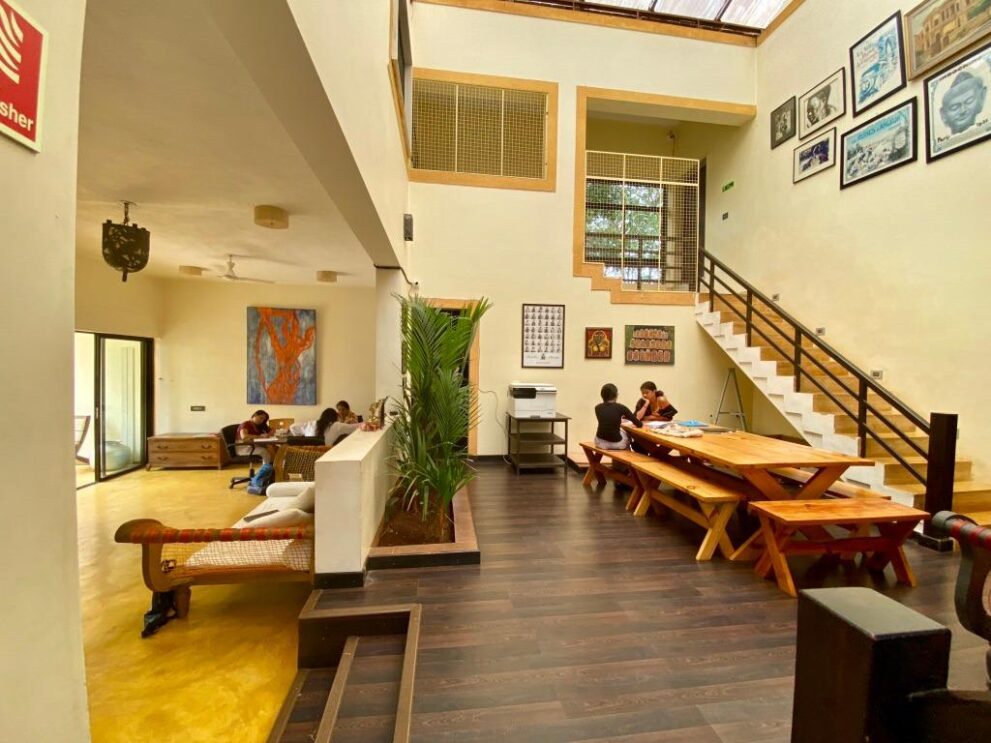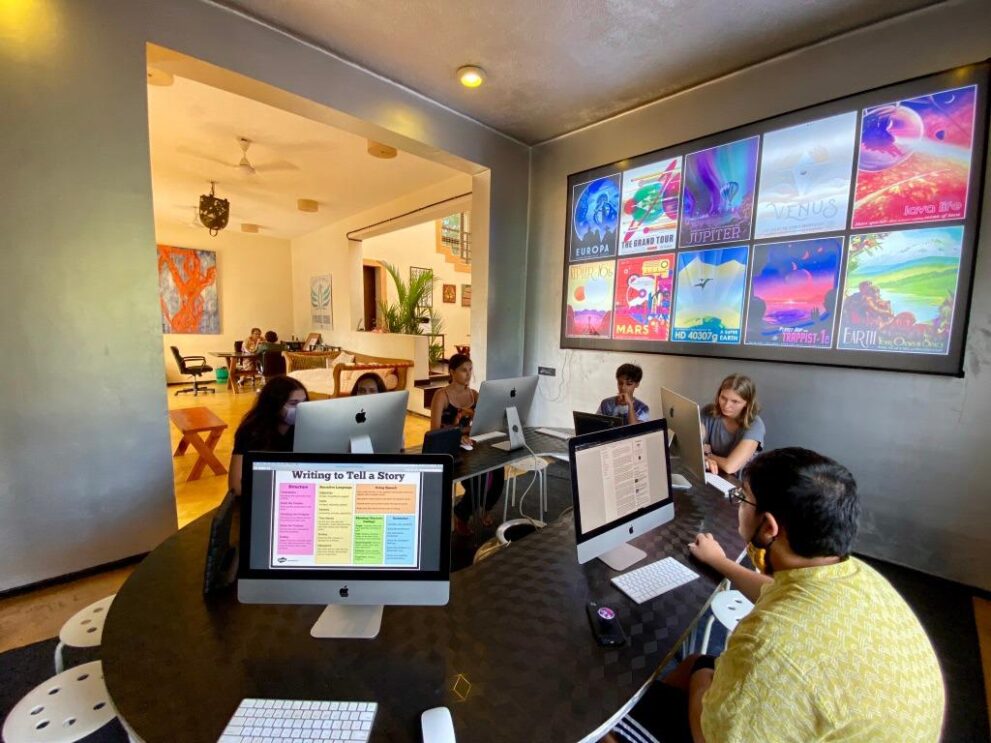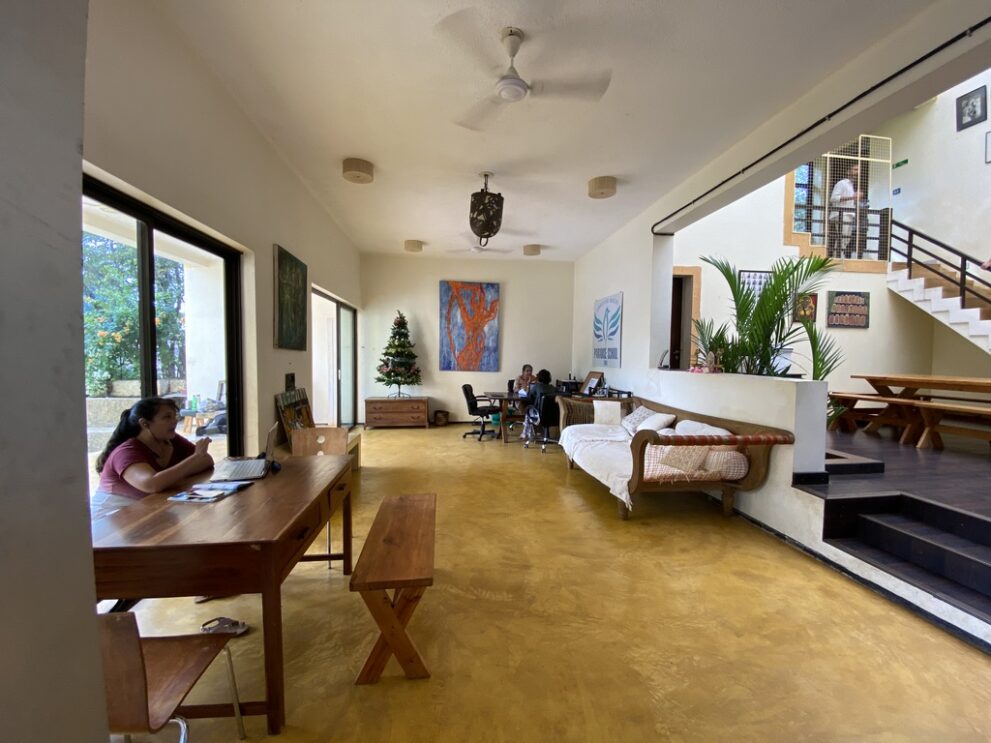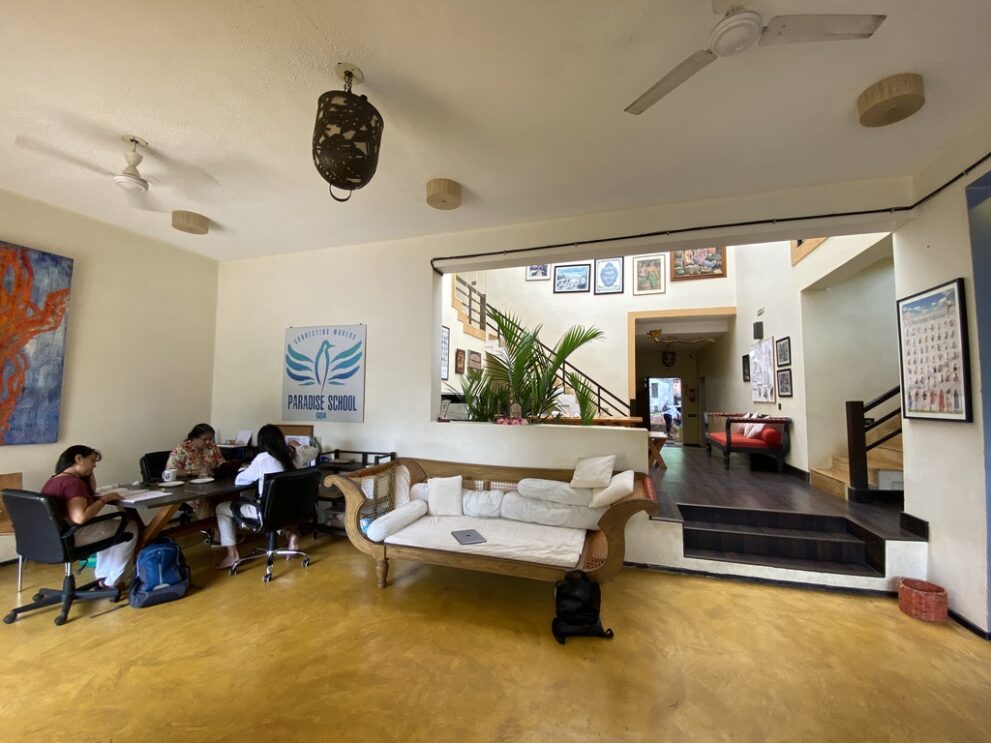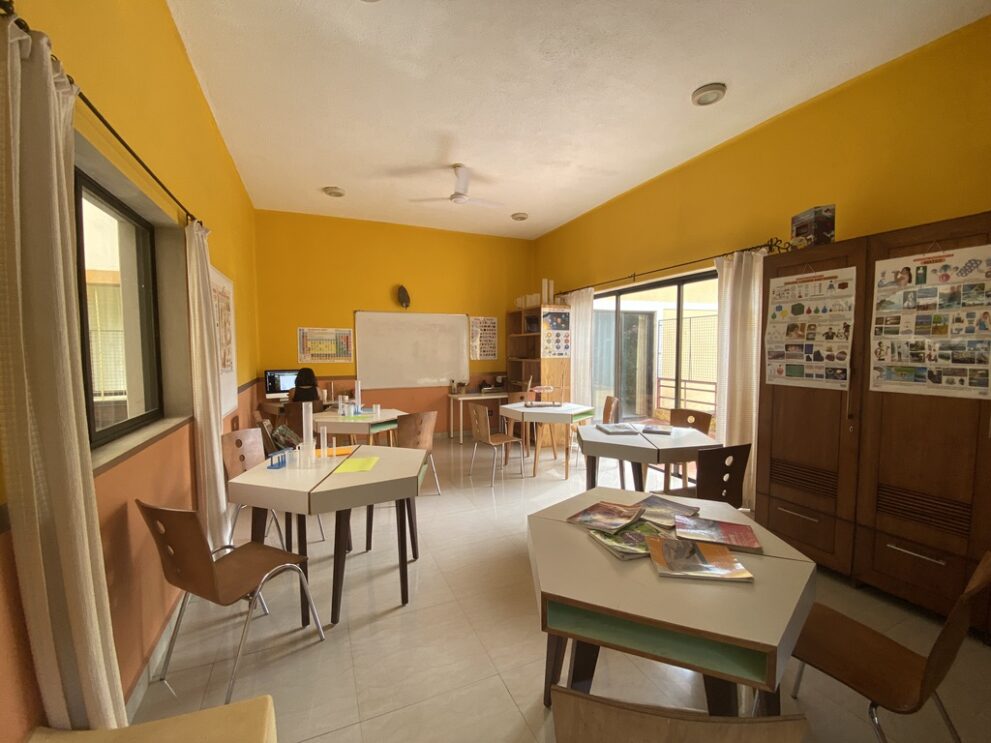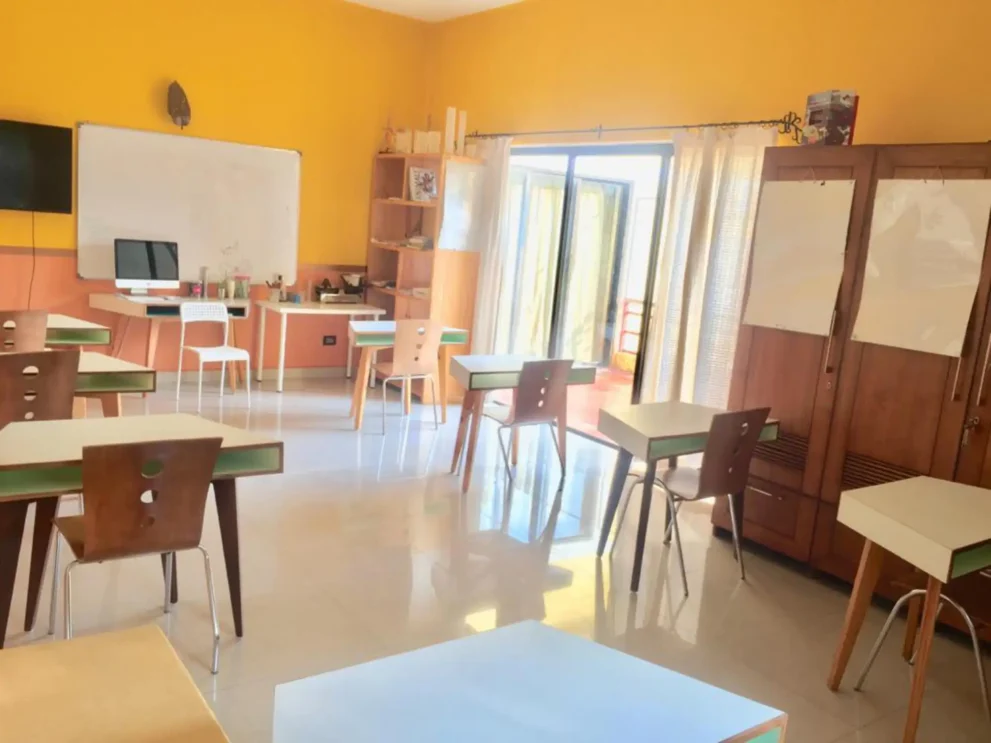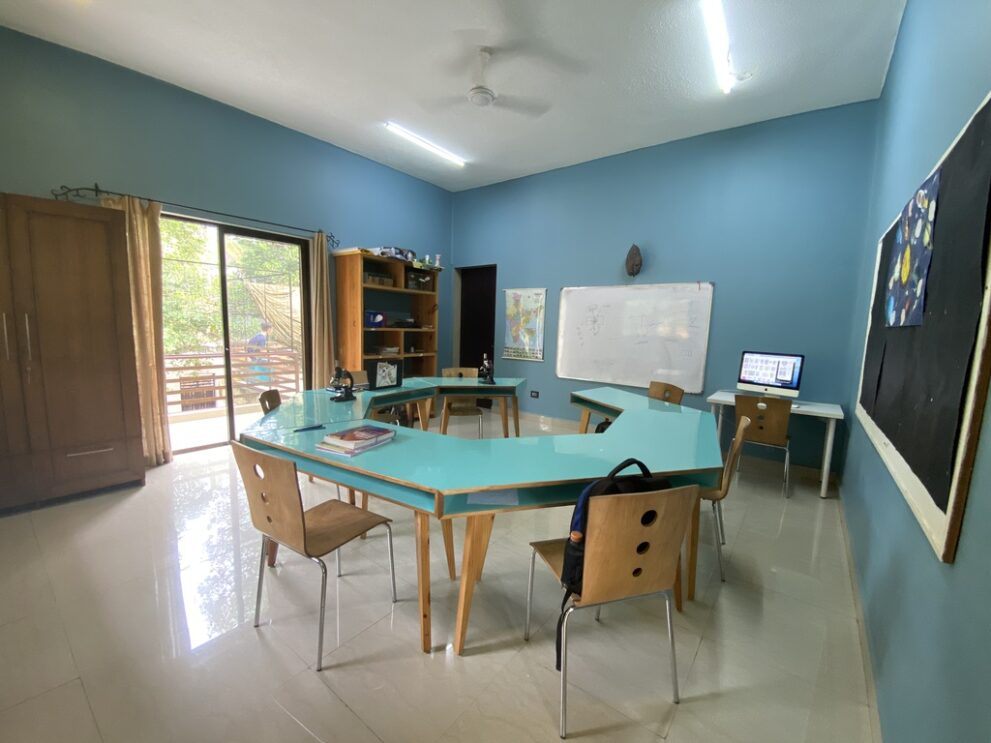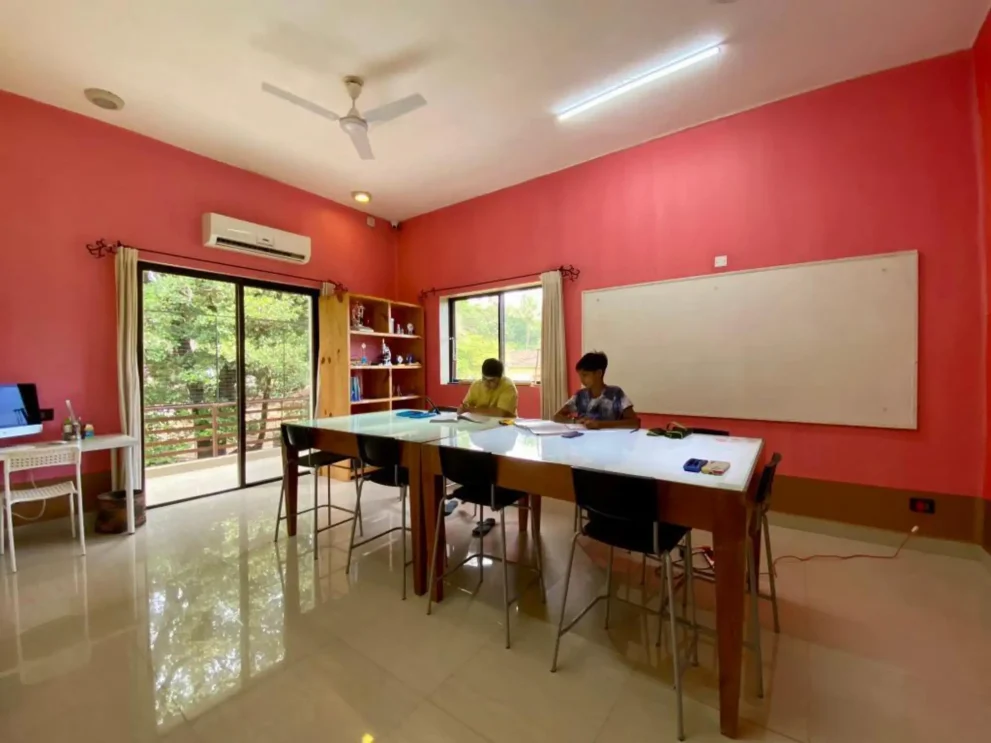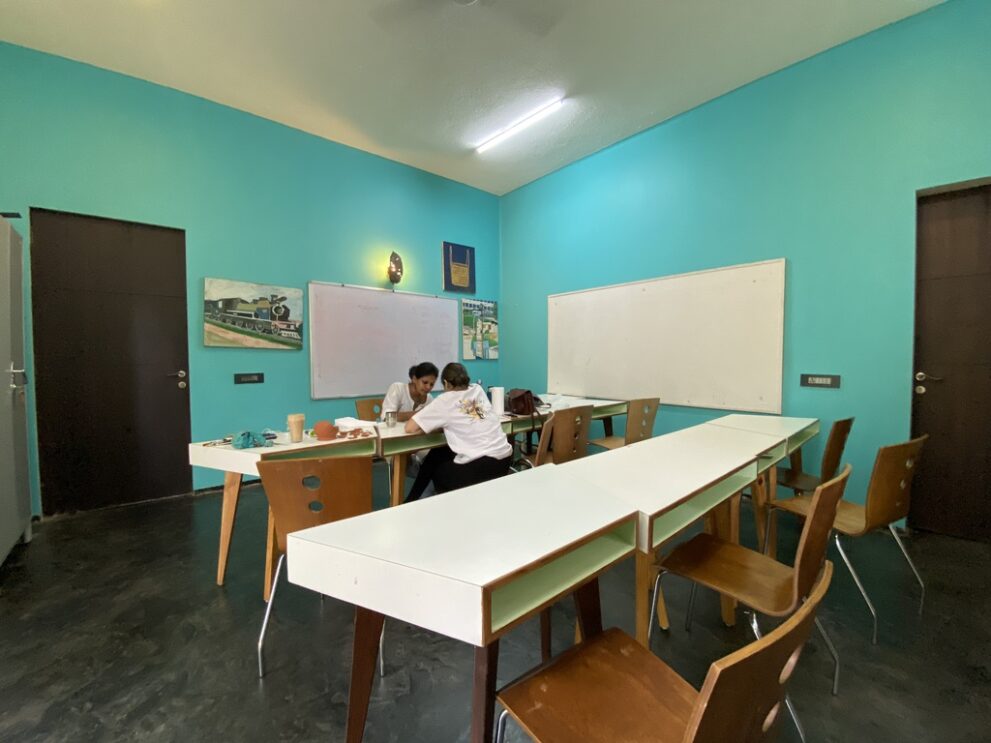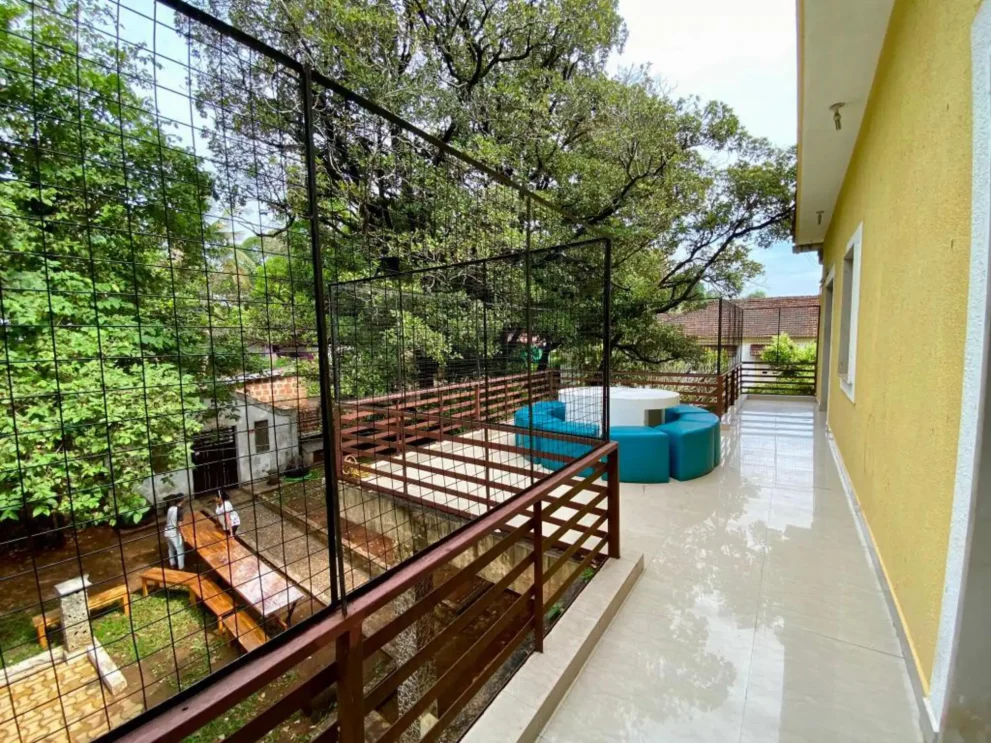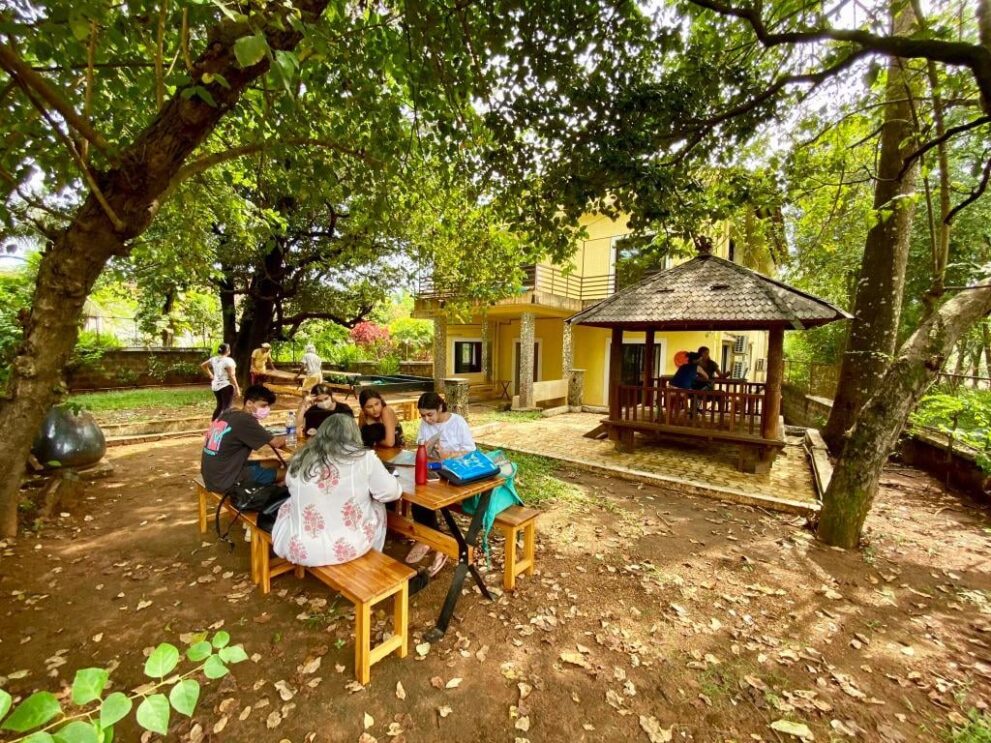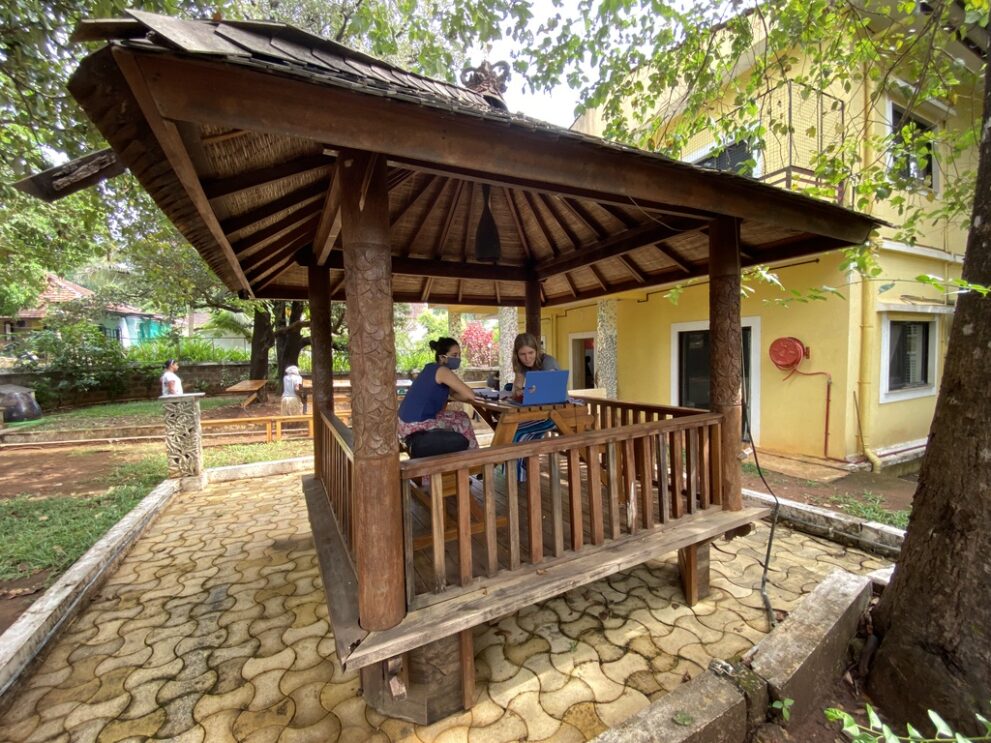 Parra
This is our latest offering – a 2 storey former hotel with 16 rooms set in the beautiful village of Parra surrounded by fields.
We restructured the building from the inside out to remove the walls to create instead glass corridors with lovely, airy and naturally cool classrooms. The ground floor is Foundation and Lower Primary; the first floor is Upper Primary and the second floor, Lower Secondary. So each section of the school has its own space with differently designed furniture particular to that age group.
Our school is creamy and pale, offset with rainbows, which is our theme – how light can refract into the full spectrum of colours. Something so beautiful and poetic about this thought. It represents our power and potential so well, to become everything from nothing. Just got to catch the light right.
We have a perspex rainbow ceiling in our SOLE Room and onyx tables for our iMacs. This is where we go on our voyages of discovery so it has to be magic. In our Art Room/Recreation Room we have a rainbow lady and a visual representation of all the colours in our mind. And on the ground floor for Primary, we have rainbow cranes flying overhead.
Coming up for 2022-2023 we are bringing in our Science Lab in a container, plus a Makerspace in the outside shed. We are planting grass over the monsoon so we can put in climbing frames for our Foundation learners at the side of the building. There's a football pitch and half basketball court so plenty of space for children to run around. Also patches of garden where they can grow their veggies. We look forward to our kids growing their own lunch.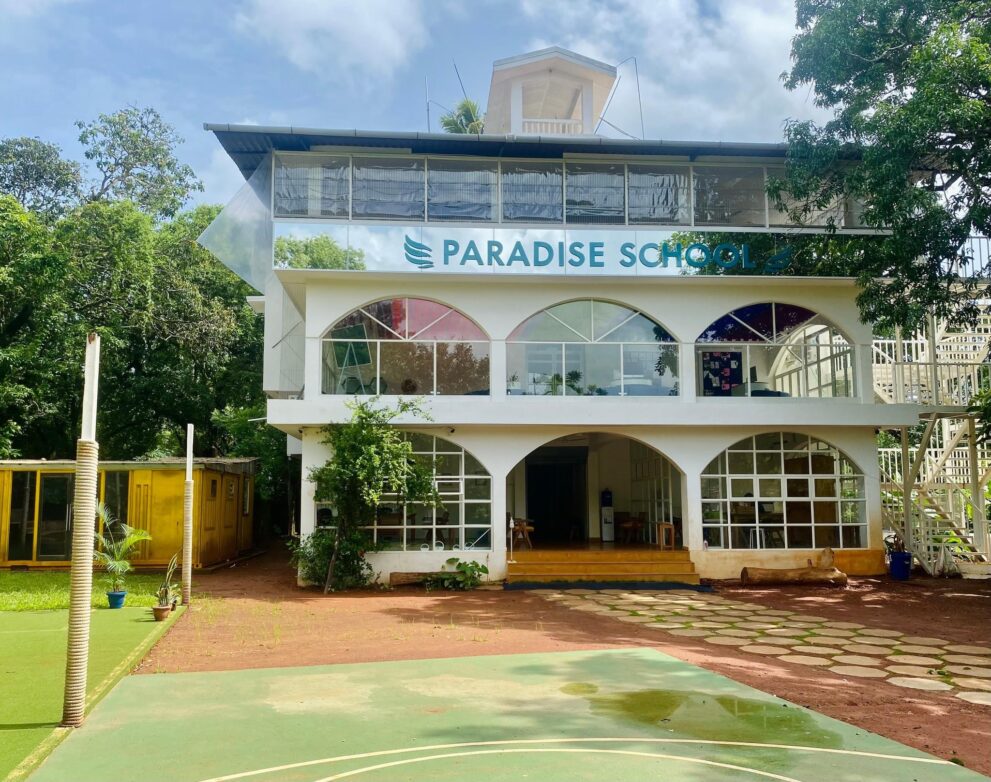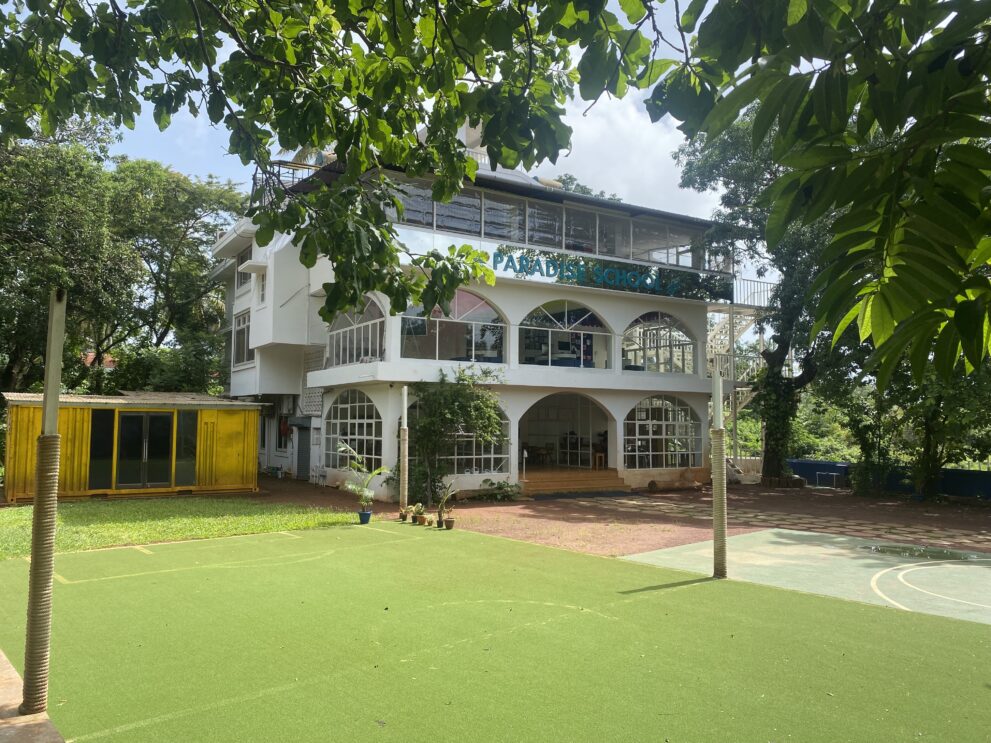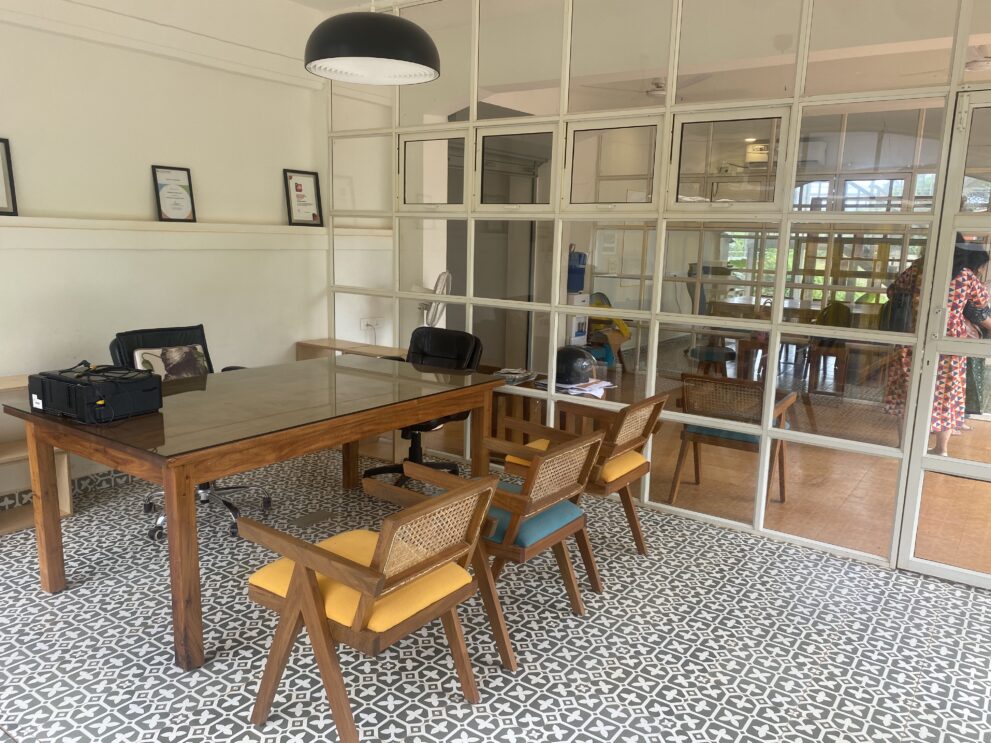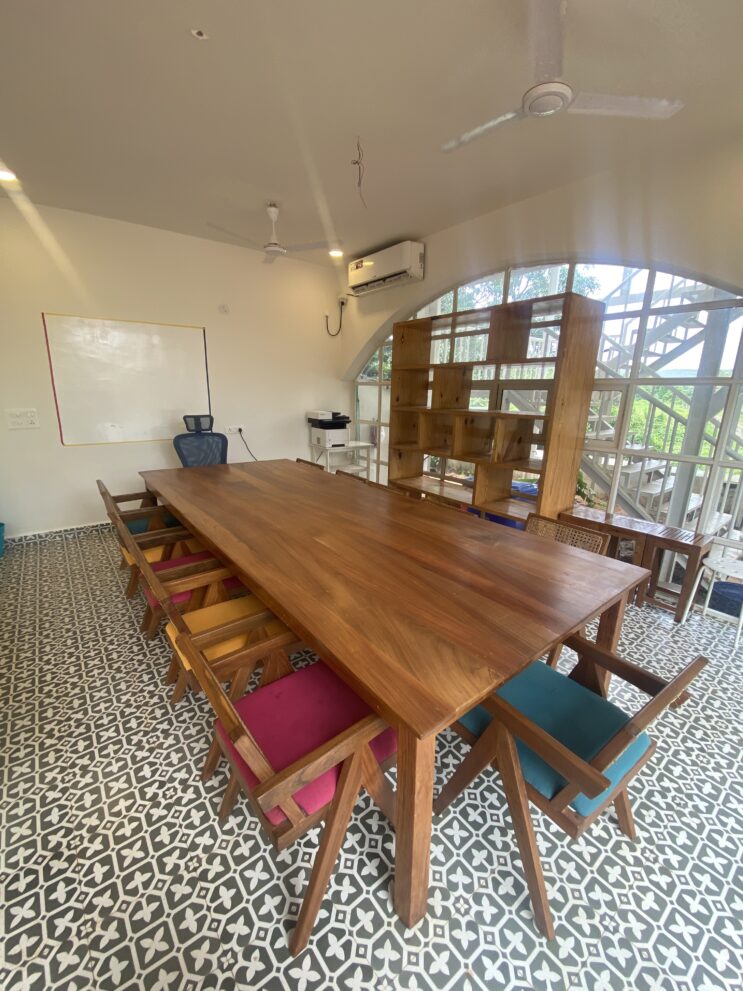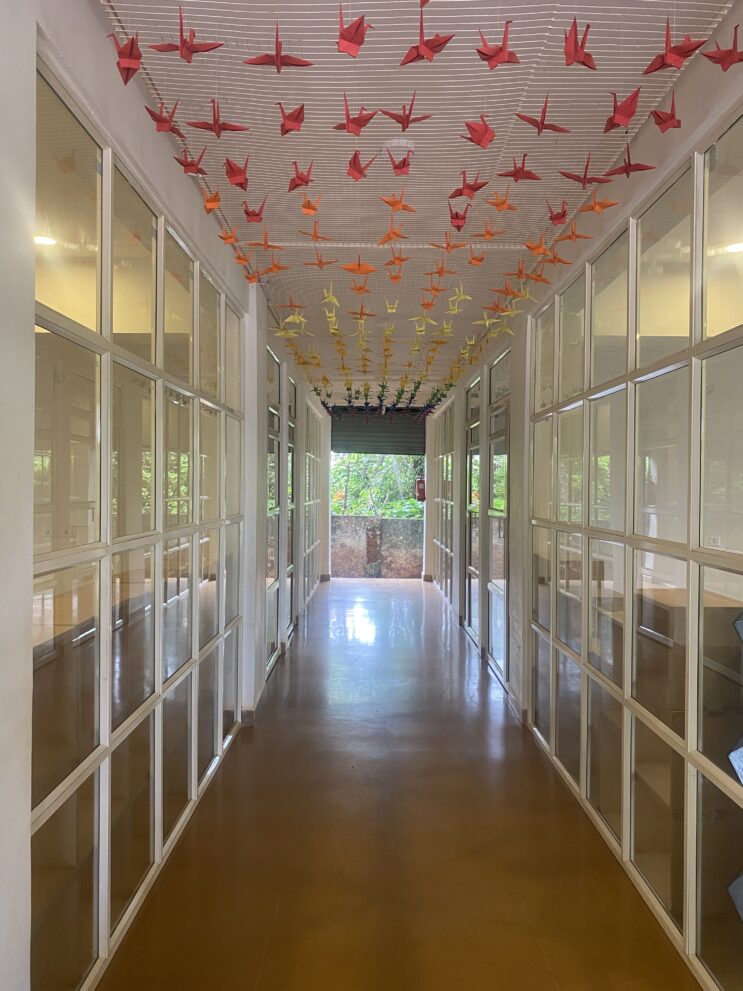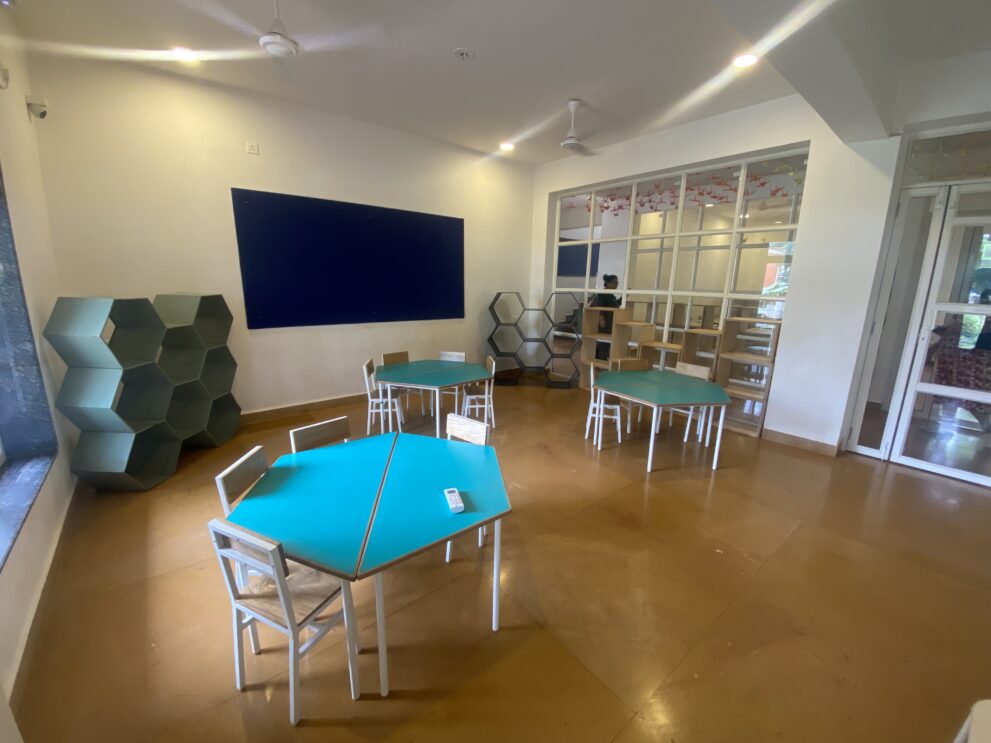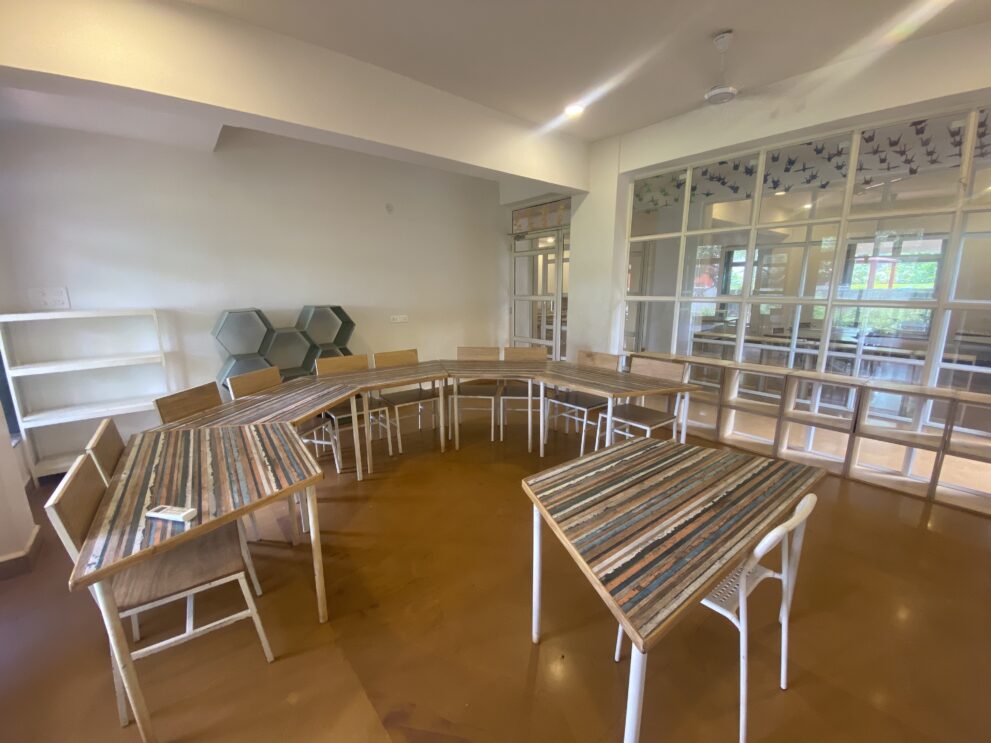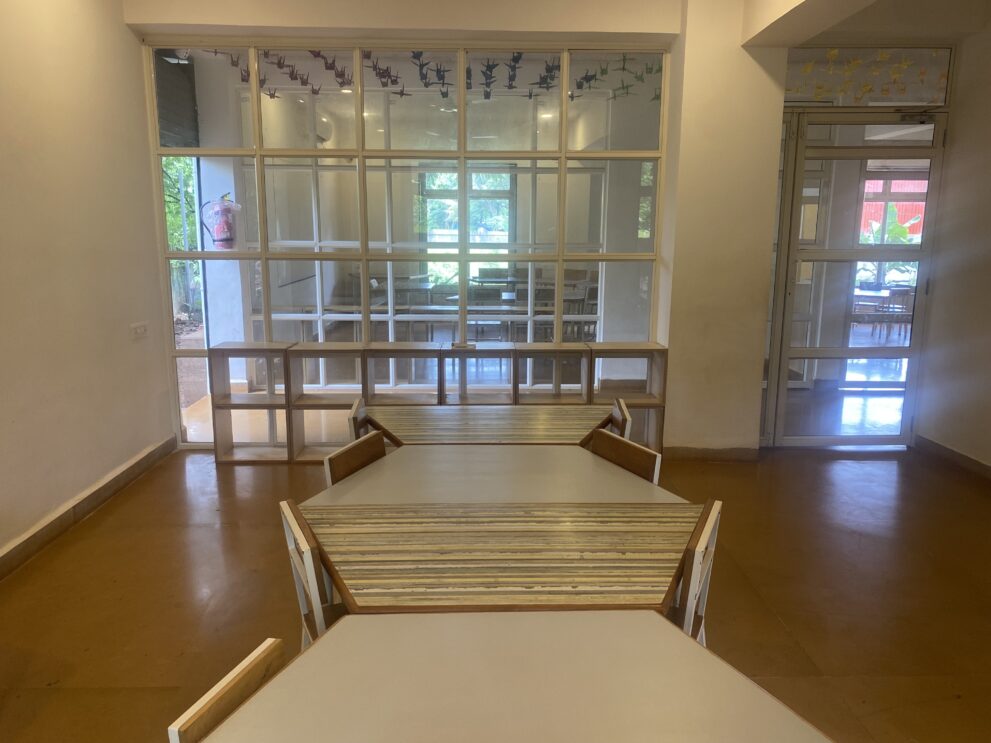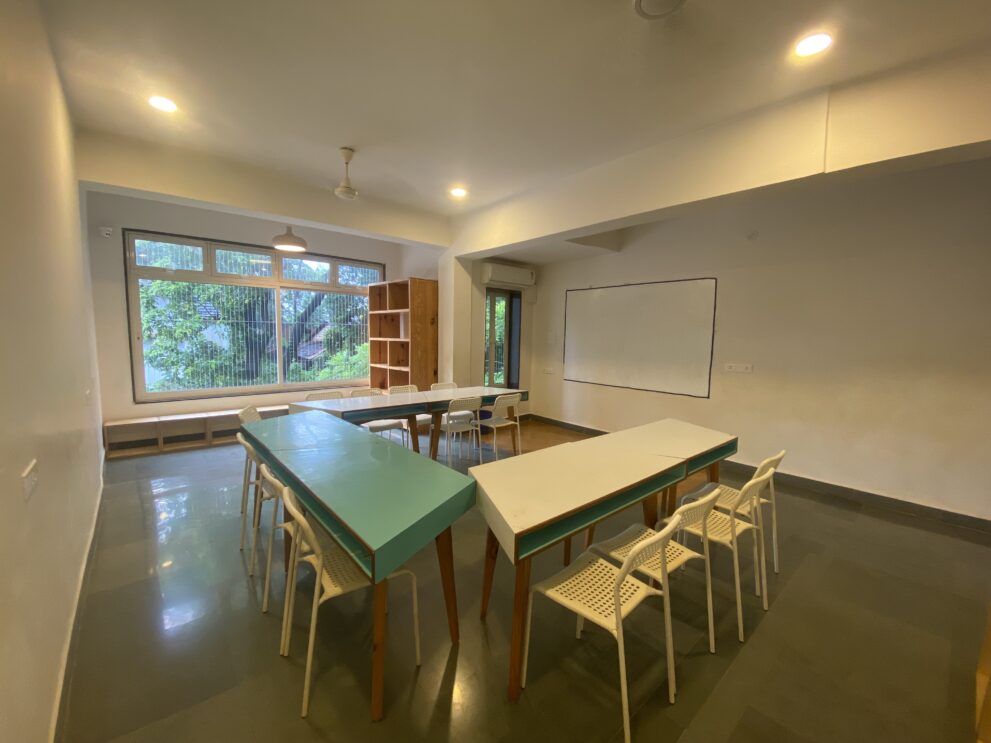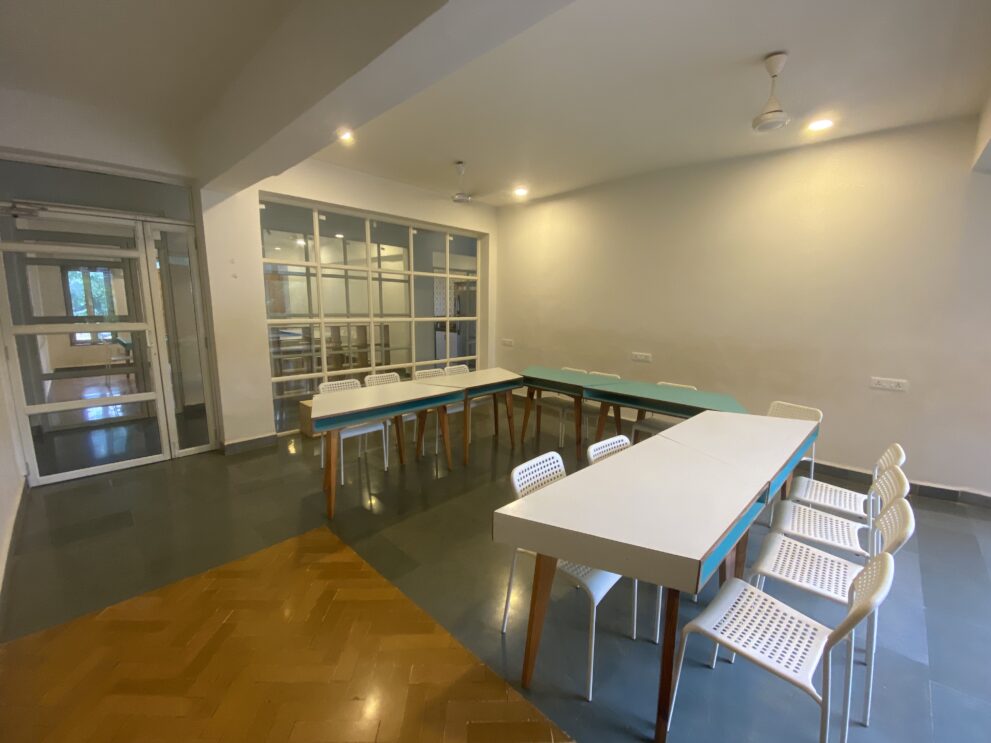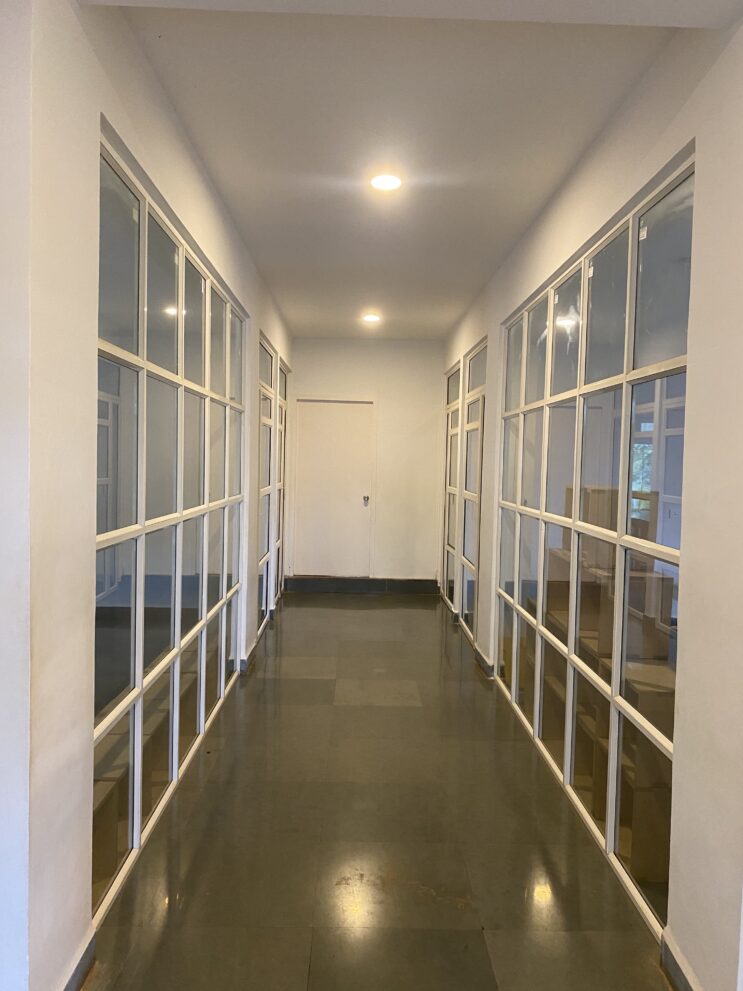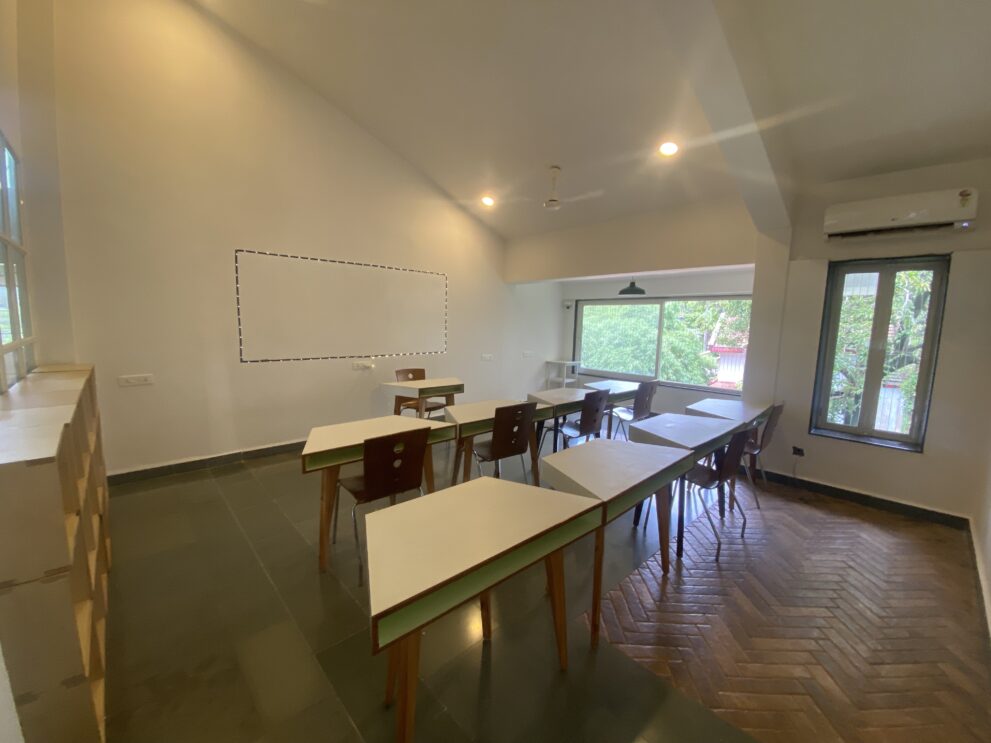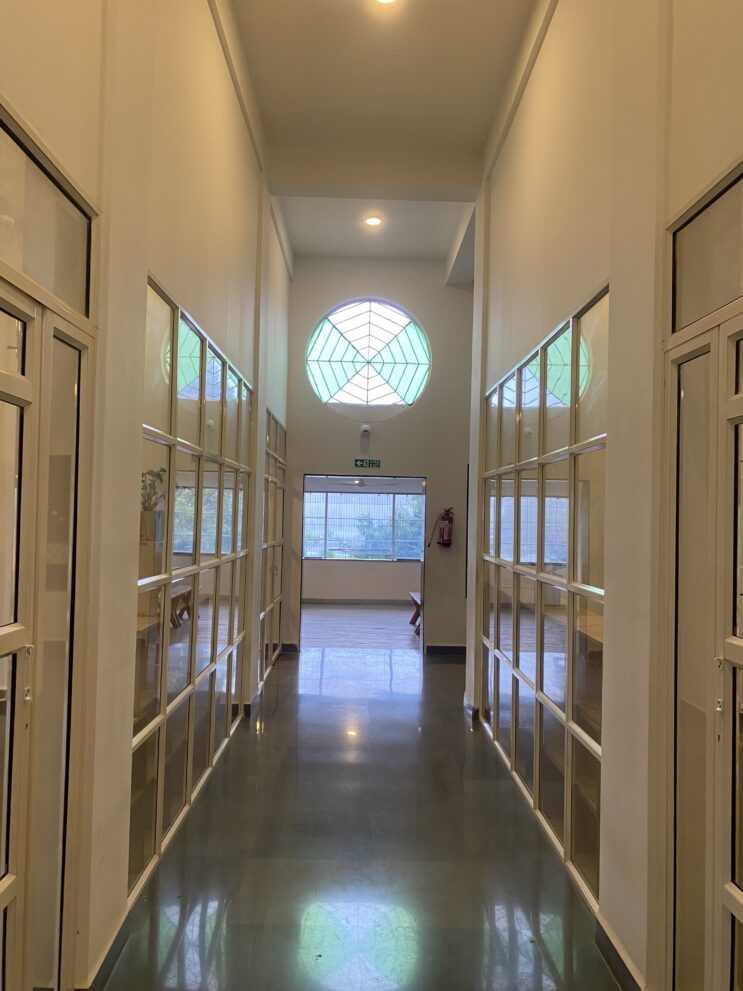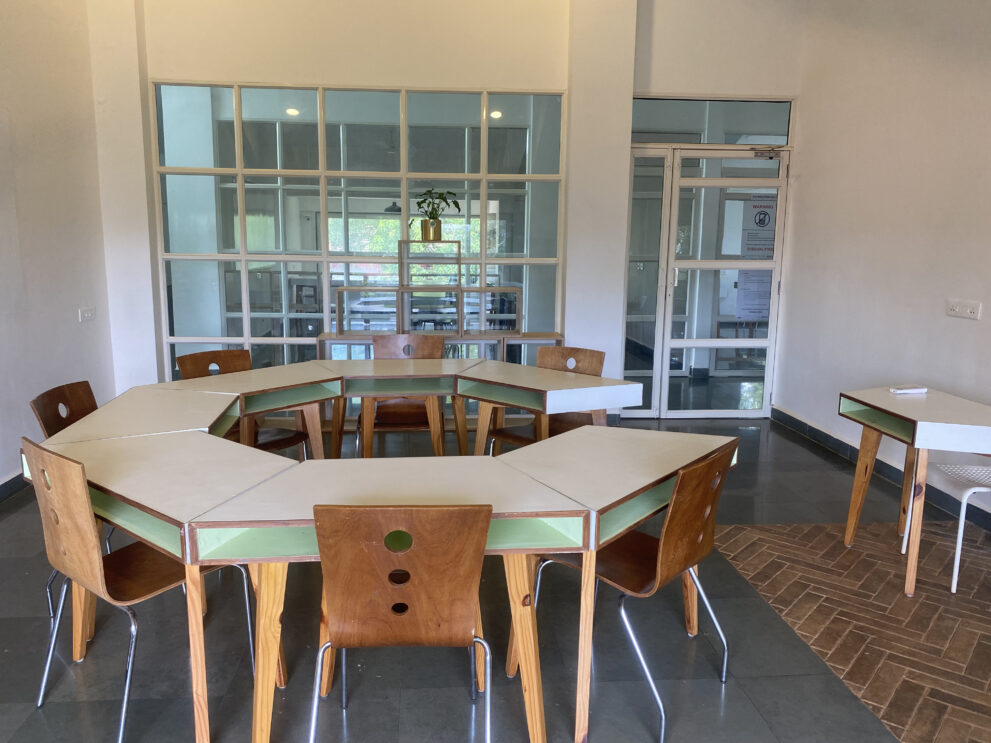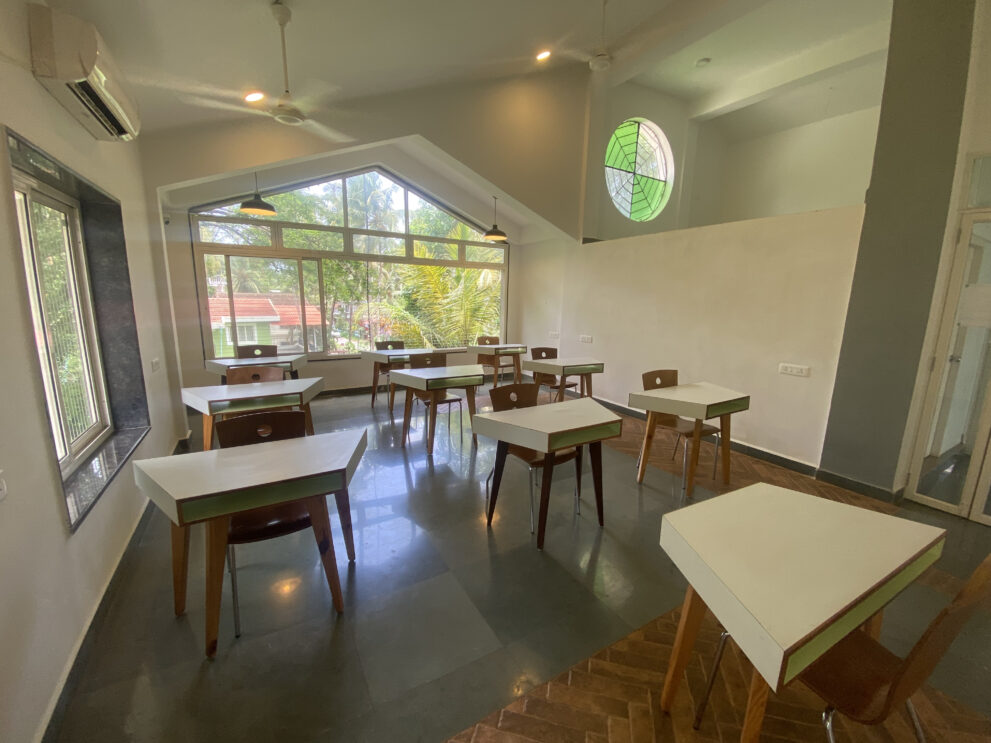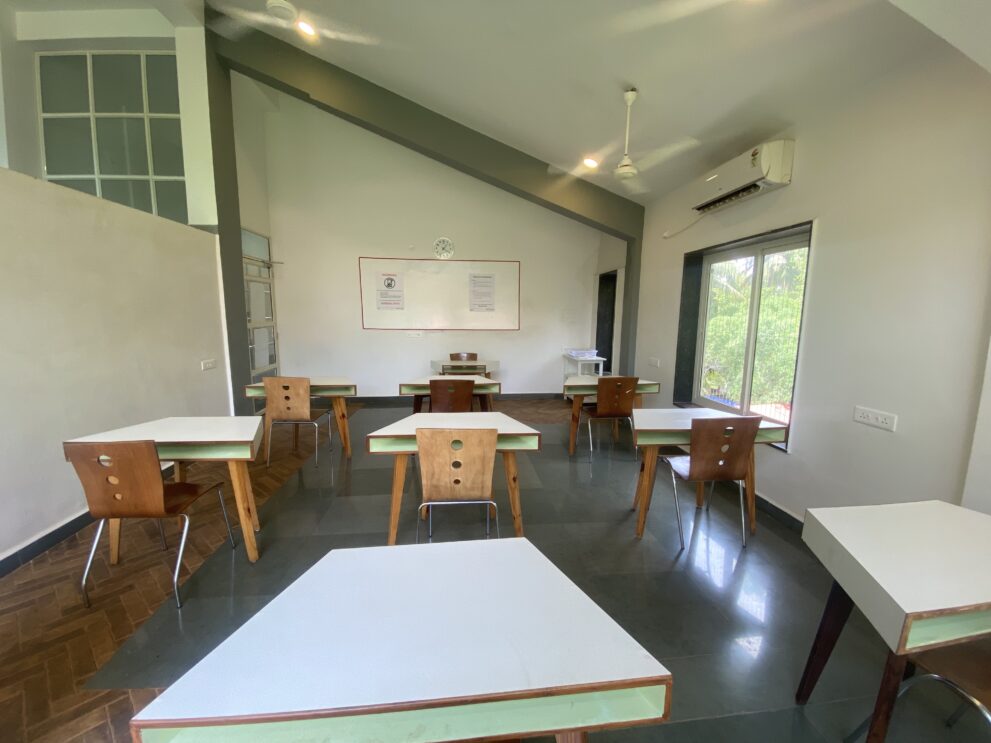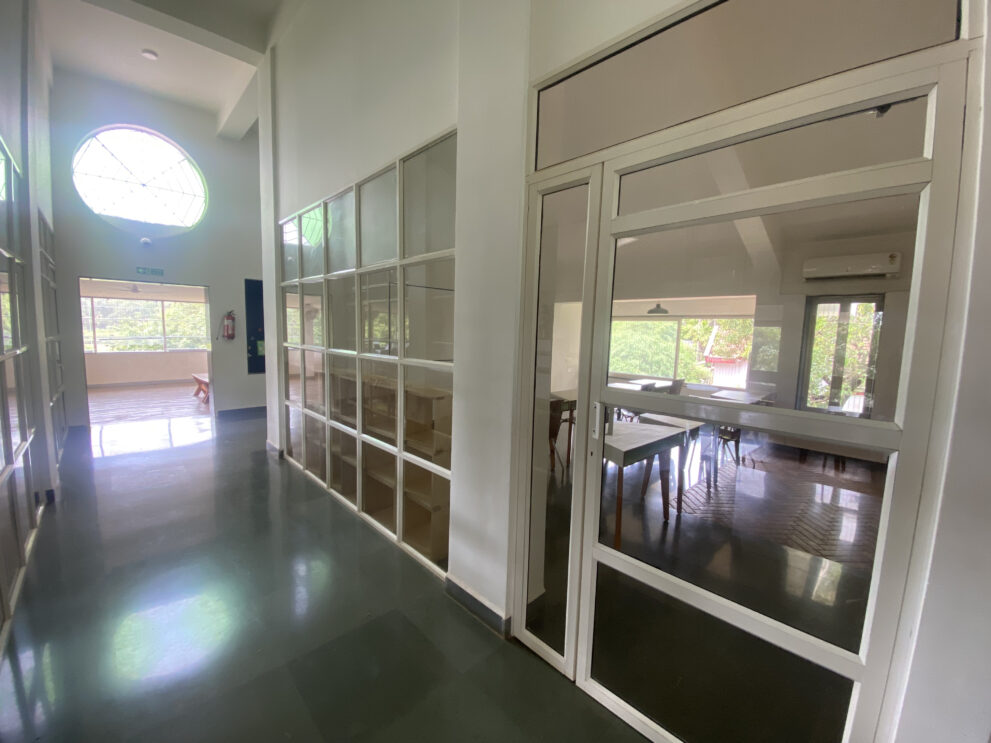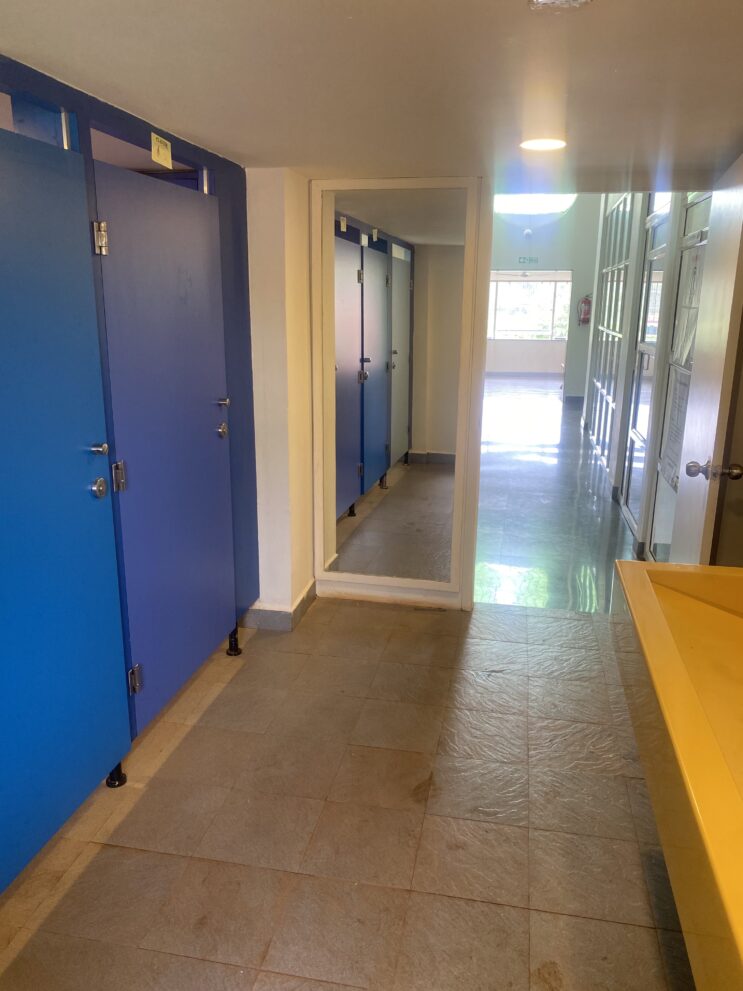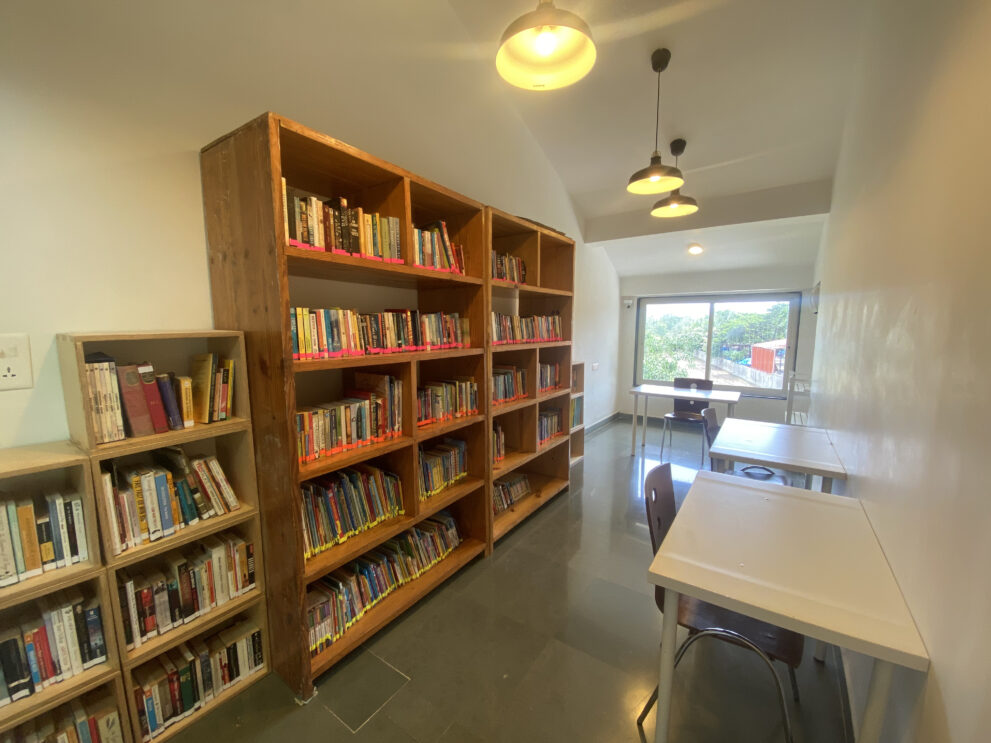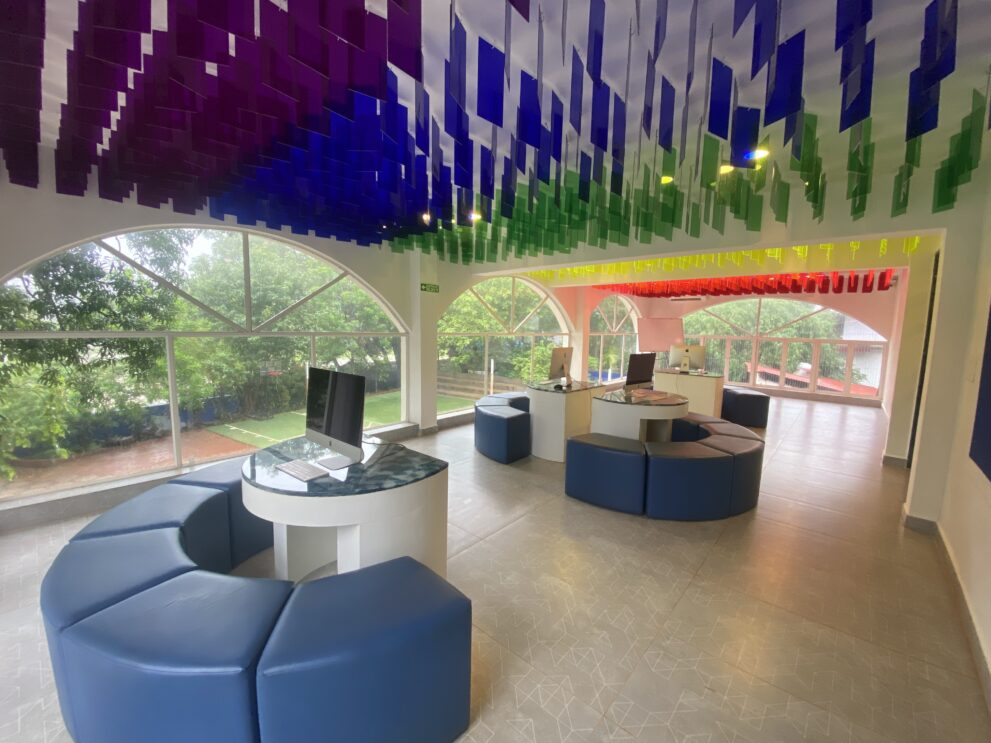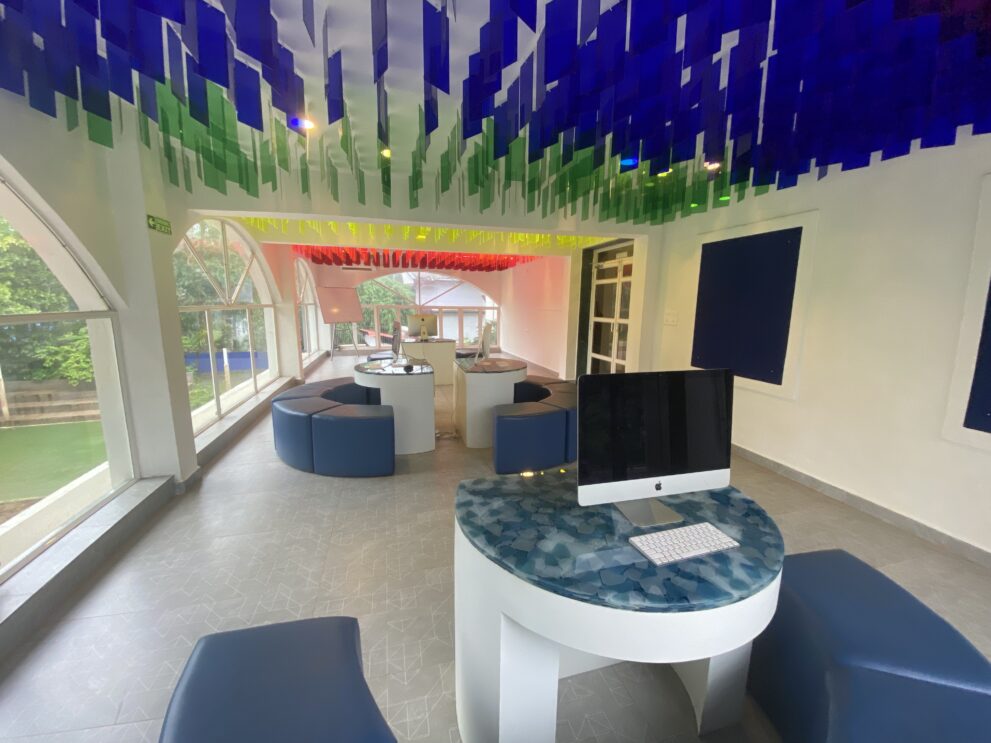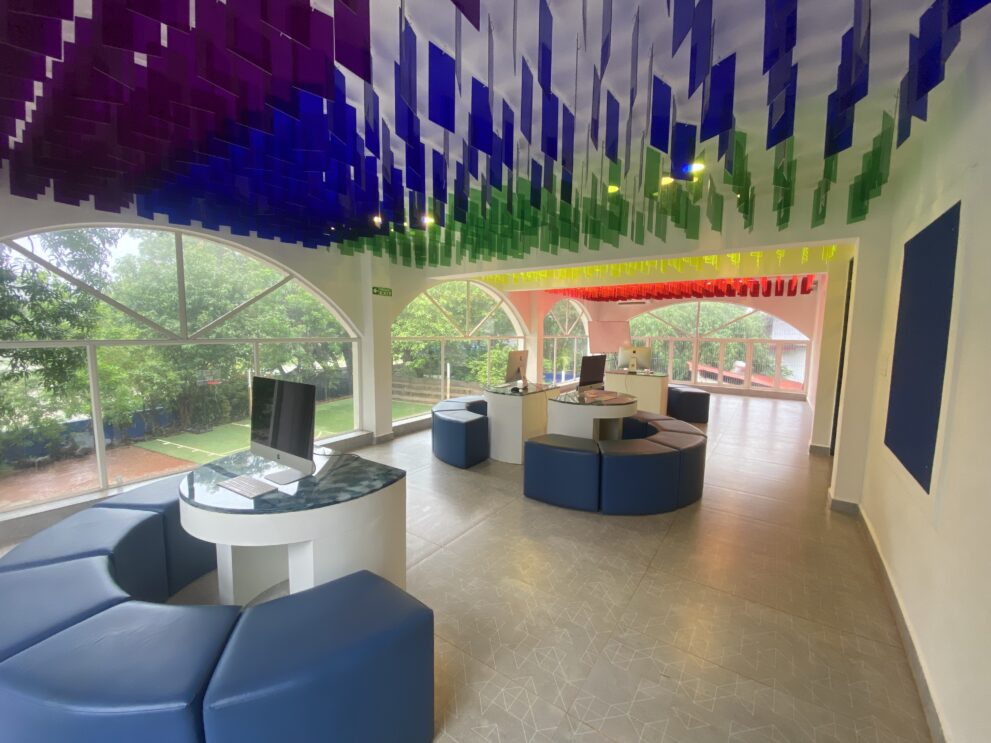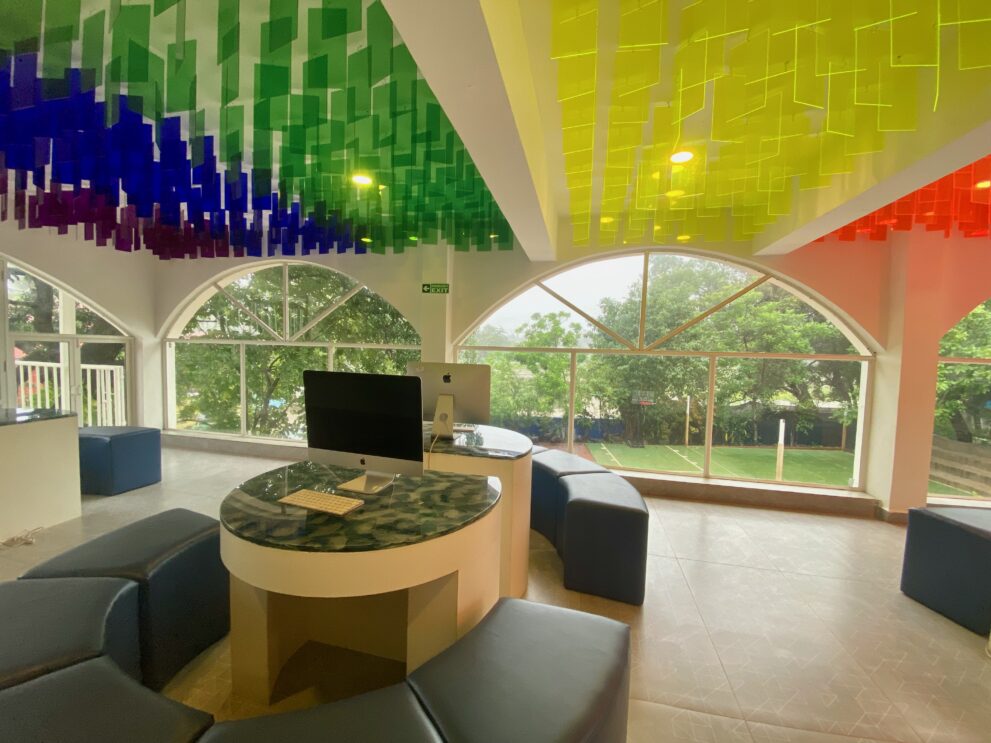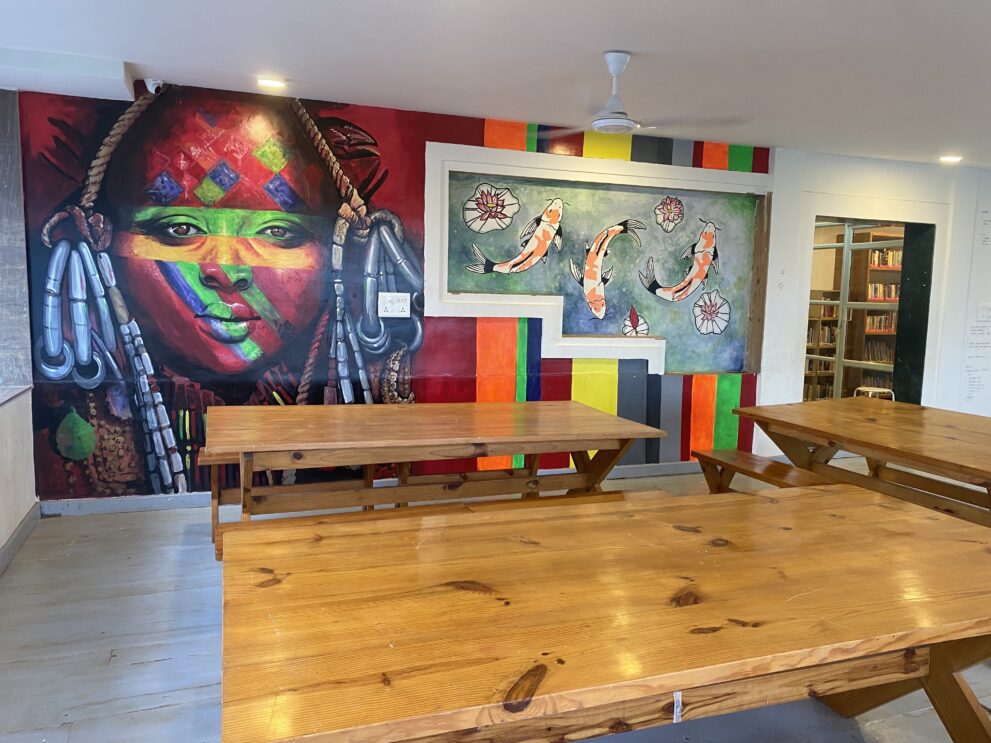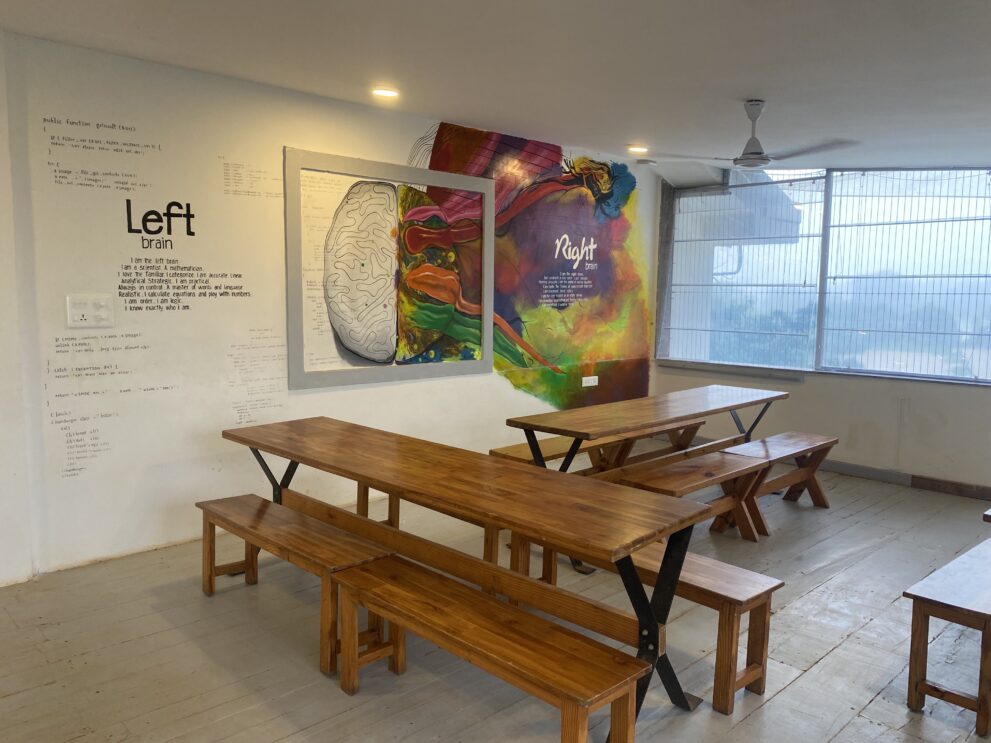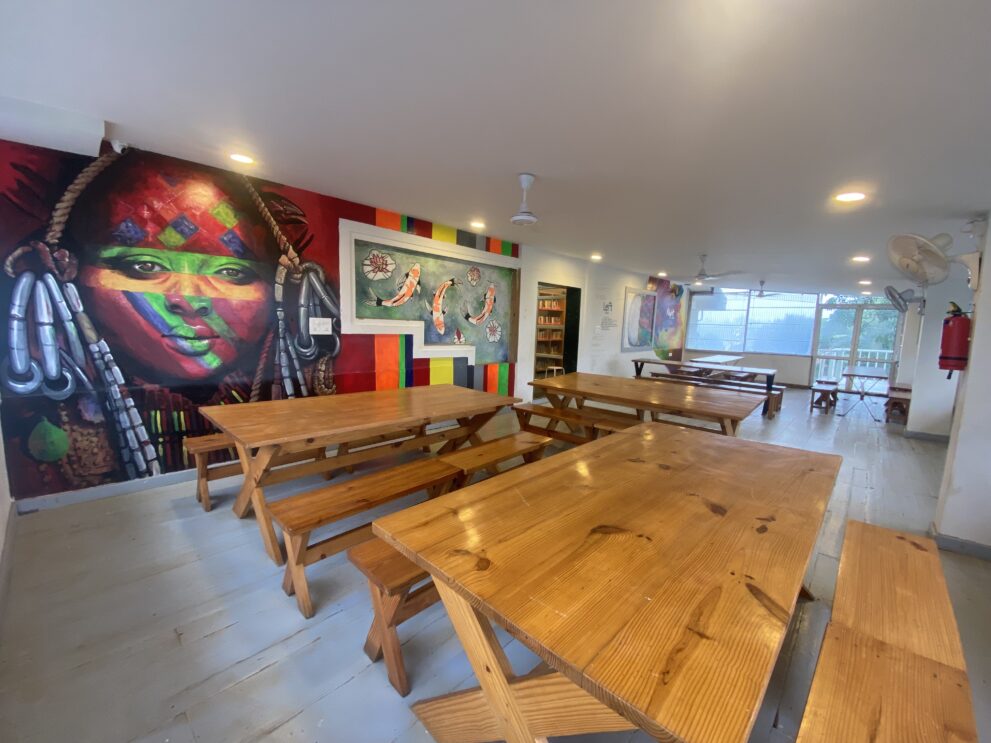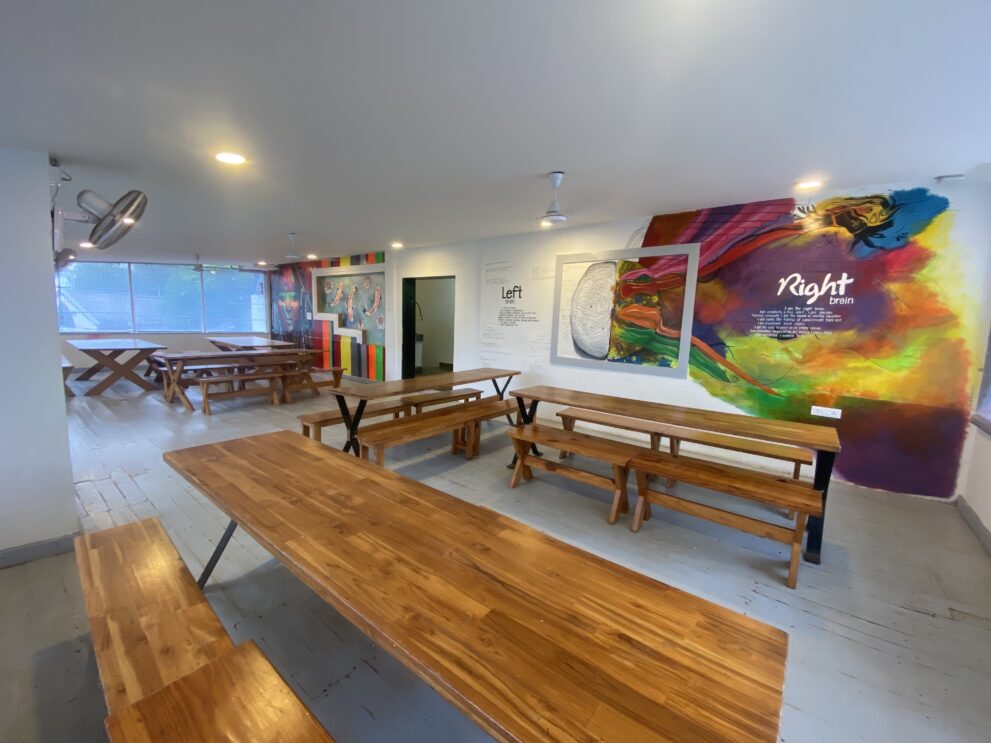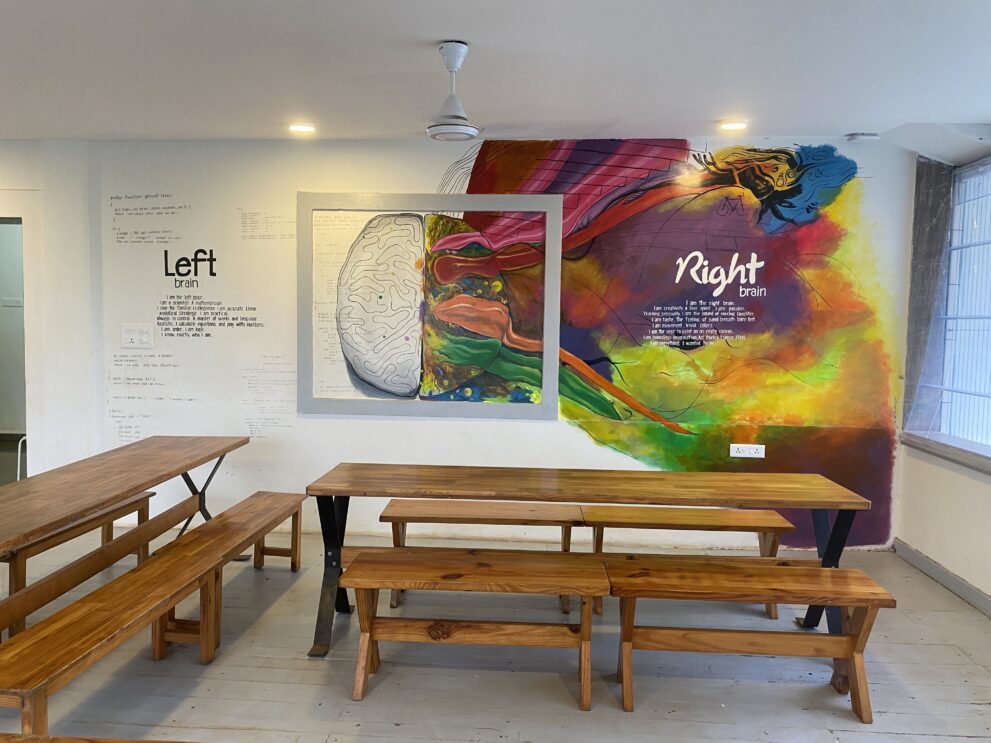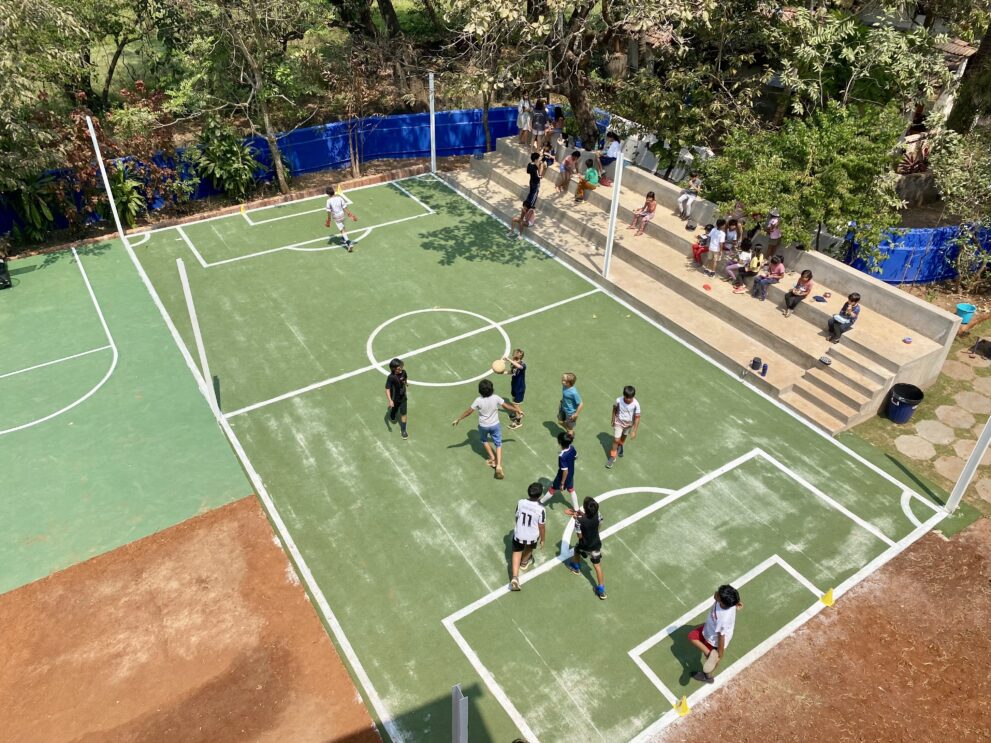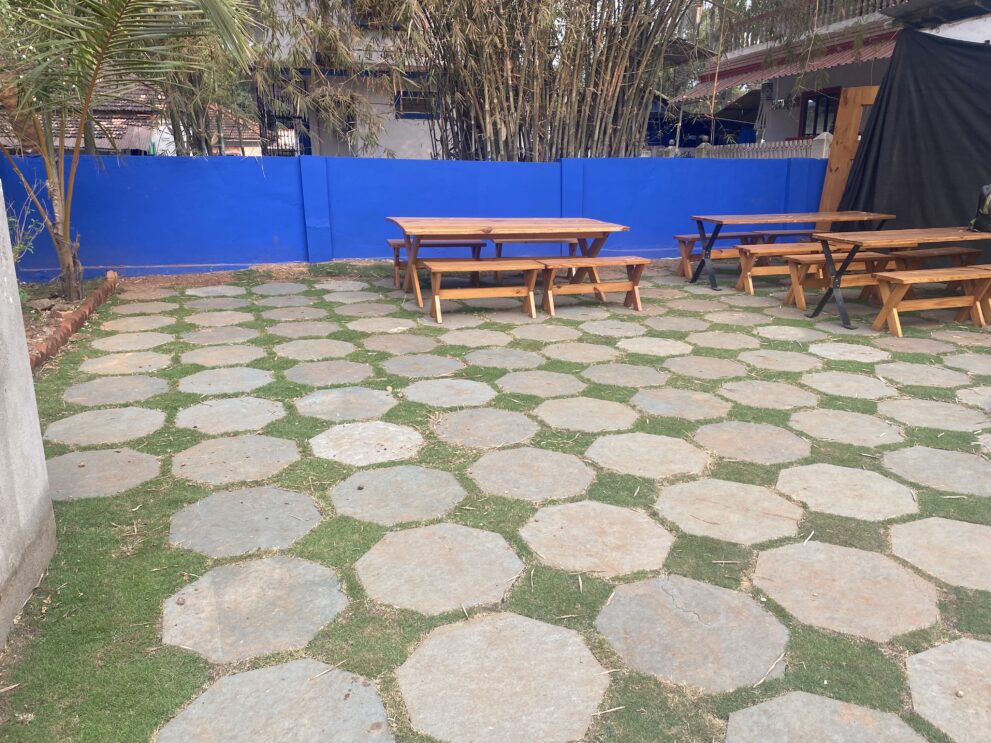 The Start of Paradise School - Aurelia, Aldona (2016 - 2020)
We are lovers of all things well designed at Paradise, which is why we have such beautiful campuses.
Our first building Aurelia was a 400 year old exquisitely restored Indo-Portuguese mansion in Aldona with a large swimming pool and lovely grounds – a true delight for the senses. Our children felt elevated the minute they walked in the premises, a very magical place indeed. It was nicknamed a 'Digital Hogwarts'.
Having a heritage building nestled in a remote Goan village presented its own problems. As we are believers in the internet and its capability to transform educational practice, our biggest hurdle was getting high-speed wifi fitted into the two wings of the school. We managed to do this by laying fibre optic cable outside the whole structure, feeding into each classroom and reception space. Despite foot-thick stone walls and a sprawling building on two floors, we managed it. Our internet was flawless.
All the furniture in the school is designed in-house. We make the desks modern and moveable. The shapes tessellate into different formations, depending on what the children want to do. The patterns they come up with for their classrooms is breathtaking in its imagination. Just when we think we have seen every formation they come up with a new one. Having dynamic classrooms really sums us up. We don't want children to sit in lines facing the blackboard or teacher. We want them to innovate, create circles of collaboration, working groups of two or three – or breakout into the SOLE Room if they choose to deep-dive or explore more. Our minds aren't still. Why should our furniture be.